About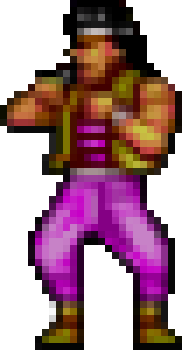 The Master System port of Renegade is easily the best version of the game. Its graphics and sound are so good that it could almost pass as a Genesis title. It features the same intense, technical combat as the original and has the extra stages introduced in the NES version. It's also the only Renegade game without a corresponding Kunio title in Japan.
Marquee
Story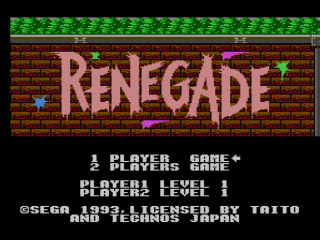 Trivia

Strangely, this game was developed by Natsume rather than Technos. Natsume is known for the Harvest Moon series among other things.

The labyrinth in the final stage has a different layout than the NES version. Also, it changes based on difficulty.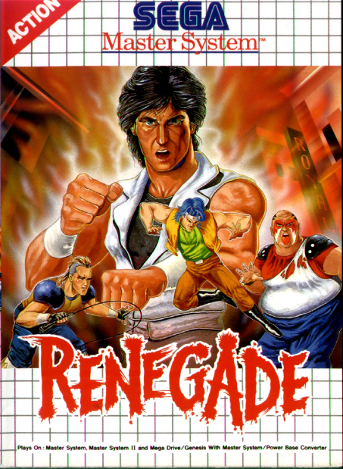 Release Info

Jan '93
Game
Combat
Style
Numbers

























This is the definitive version of Renegade. Its excellent gameplay is intact and faster than ever. The graphics and sound both received a much-needed overhaul. This is easily one of the best-looking games on the SMS. It can be hard to figure out how to beat the motorcycle section but besides that this version's a blast.