About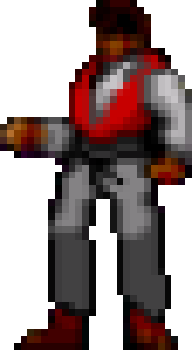 Streets of Rage II on the Master System is a pseudo-port of Sega's revered Genesis brawler. Although Axel, Blaze, and Skate all feature complete movesets, Max is missing and several stages were omitted and replaced with originals. It's also single player and you only fight two enemies at a time. Its soundtrack has both renditions of Streets II music as well as new compositions by Yuzo Koshiro.
Marquee
Story

One year after the battle...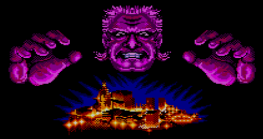 The city that had been plagued with crime and violence was safe and peaceful. However, the Syndicate destroyed by the brave vigilantes resurrects its evil power.
Mr. X, with revenge in his heart, kidnaps Adam, their best friend, to lure them into his trap. Knowing it's a trap, Axel and Blaze, along with Adam's younger brother 'Skate', make a stand to save Adam. .. And to put Mr. X out of action...
Trivia

Some of the unique levels of this game were recreated in Streets of Rage Remake.

To execute your stationary special, press forward + 1 + 2. To do your forward special, press back, forward + 1 + 2.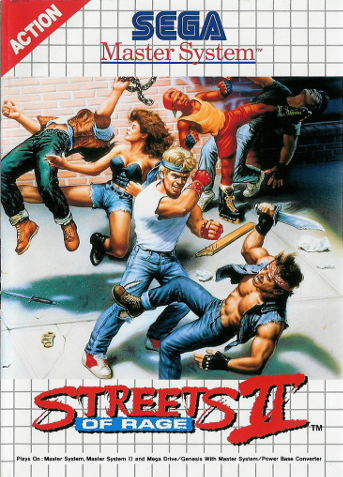 Release Info

Jan '93
Game
Combat
Style
Numbers

























Streets 2 on the Master System is a heavily re-worked port of Sega's legendary brawler. Although it does an admirable job getting all the moves in, Max and several stages were cut. It's really hard, mainly because of a few overpowered enemy types. It looks and sounds great for an SMS game.