About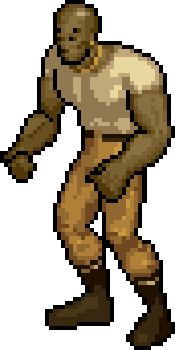 Jackie Chan Adventures: Legend of the Darkhand is a GBA-exclusive brawler based on the kids' animated cartoon show starring Jackie Chan. Its two-button combat engine emphasizes scoring. It features multiple difficulty settings and an optional Training mode.
Marquee
Story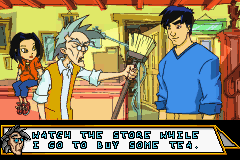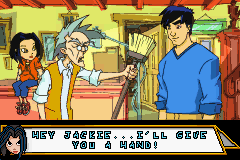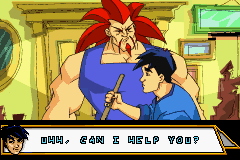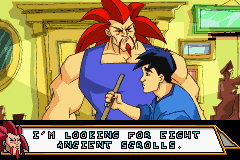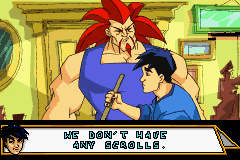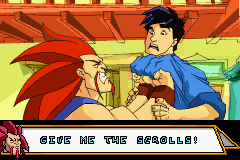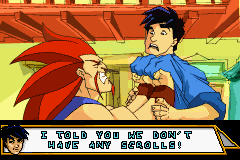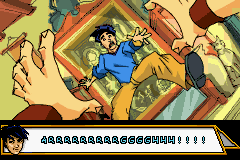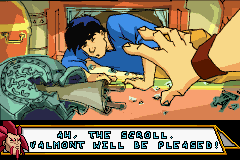 Trivia

The red-haired guy featured in the intro cutscene is named Hak Foo.

This is the only brawler that displays the move you just executed at the bottom of the screen.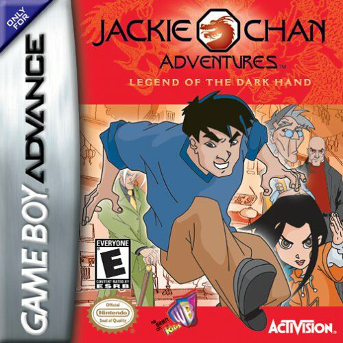 Release Info

Nov '01

Nov '01
Game
Combat
Style
Numbers

























Jackie Chan Adventures is a horrible licensed brawler. Its combat is simple, shallow, and dissatisfying. The enemy variety is abysmal which makes the unimaginative stages drag on a lot longer than they should. Its graphics and sound are below average as well.