About

Super Duper Sumos is a GBA-exclusive brawler based on the kids' cartoon show of the same name. It features three playable characters and new attacks that are unlocked at certain parts of the story. It also has energy-based special attacks.
Marquee
Story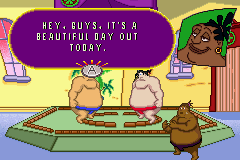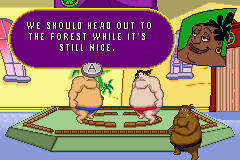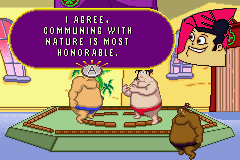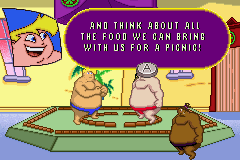 Trivia

The nemesis of the Super Duper Sumos is a skinny rich lady.

Super Duper Sumos are some of the only obese kid's action heroes around.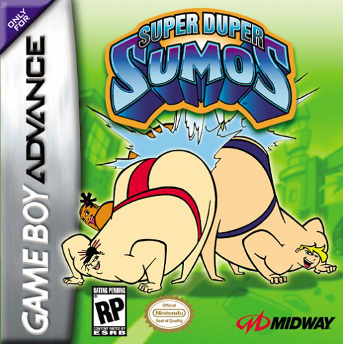 Release Info

Oct '03
Game
Combat
Style
Numbers

























Super Duper Sumos is yet another awful GBA licensed beat 'em up. It's got shallow, dissatisfying combat, mediocre presentation, and lacking enemy variety. It's actually competent, and therefore is nowhere near as horrible as Mucha Lucha!, but very little about this title besides the strange concept is appealing.