About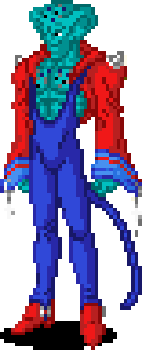 Dragon Ball GT: Transformation is a GBA-exclusive brawler based off the ultra-popular anime. You play as kid Goku, Trunks, and Pan as they fight their way through nine stages. The combat is fairly standard although you can switch between characters at will and it has energy-based projectile attacks.
Marquee
Story
On Kami's Lookout, Goku and UUb are having an intense training battle!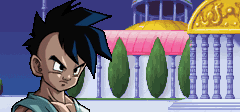 Hey, Goku! Don't let your guard down!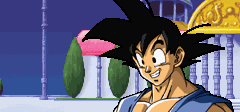 Wow, Uub, I can't believe how strong you've gotten!
Meanwhile, elsewhere on the Lookout...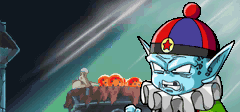 Finally, the Black Star Dragon Balls are mine! All of humanity will know the name Emperor Pilaf! Now... Rise Shenron!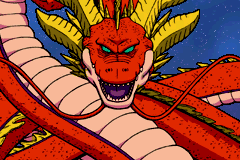 The mighty dragon, Shenron, rises from the Dragon Balls! Goku, finished with training, catches Pilaf!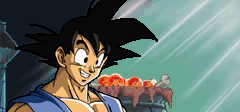 Hey, what's going on in here? Do I know you? Oh, hey! It's Pilaf!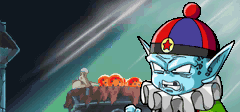 Goku? You were that little brat who always ruined my chances for greatness! But now instead of being a little twerp, you're all grown up! I wish you were a kid again so I could really teach you a lesson or two!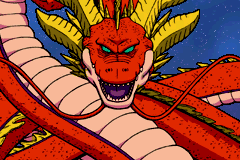 So be it! Your wish is granted!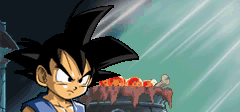 I'm a kid again?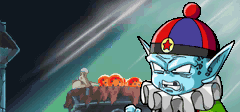 What just happened? Wait! Give me another wish! Please!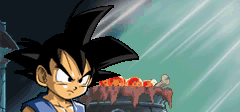 Does this mean I have to go back to school?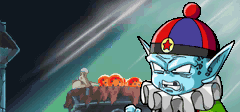 Ahhhh!!! I'm ruined!
Goku speaks with Dende about the Black Star Dragon Balls.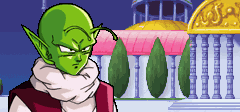 These Dragon Balls were created when Piccolo and Kami were still one being!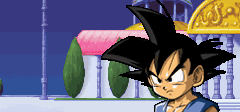 No biggie. I can find any Dragon Ball!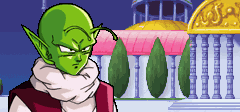 I don't think you understand, Goku! If a wish is made from these Dragon Balls, they scatter all over the galaxy! If the Dragon Balls aren't returned within one year, the entire Earth will explode!
And so, Goku goes to Capsule Corporation to talk to Bulma.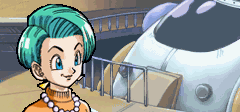 You should take this new space ship I just built!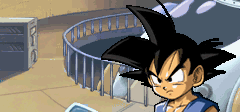 Great! We should leave as soon as possible!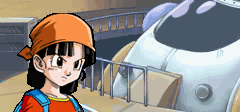 Grandpa, why can't I go with you?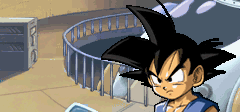 You're too young!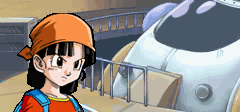 It's just not fair! I want to go!
Goku and Trunks board the ship.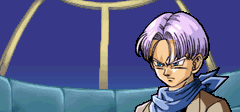 Isn't it kind of cramped in here?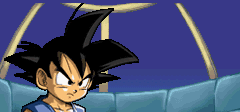 What? The ship is moving!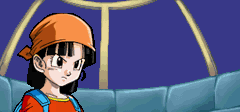 We have ignition! Blast-off!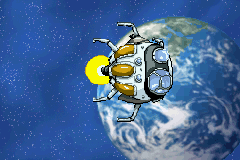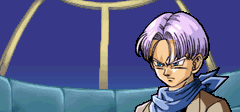 Pan, what are you doing here? Land the ship right now!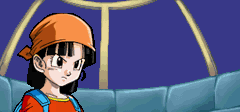 It's too late! We're already in space!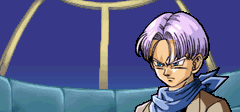 Something hit us! One of our stabilizer rockets fell off! If we don't land, we're toast!
Trivia

This Dragon Ball saga takes place after the more well-known Dragon Ball Z storyline.

Trunks is the son of Vegeta, who used to be Goku's nemesis.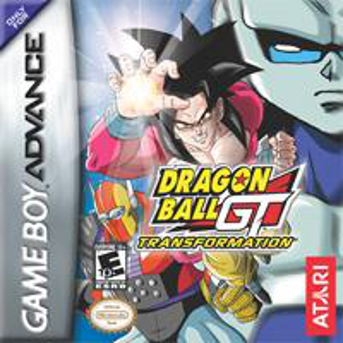 Release Info

Aug '05
Game
Combat
Style
Numbers

























Dragon Ball GT is barely passable. Although its combat has a decent amount of variety including energy-based projectiles, the enemy designs are pretty lame and repetitive. Stages seem to drag on because even basic foes have a lot of health. The graphics and sound are only average. On the plus side, you can switch between three unique fighters at will.