About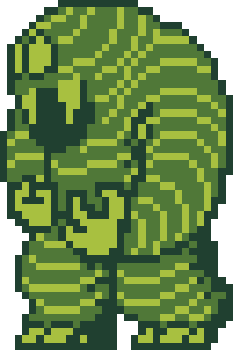 Ninja Boy is a martial arts-themed overhead brawler from Culture Brain. It features simple combat with only a few attacks and small stages where you have to beat a certain number of enemies to proceed. It emphasizes collecting items over the course of the game so you're powerful enough to defeat the later enemies and bosses. This game is basically a port of Kung Fu Heroes on the NES.
Marquee
Story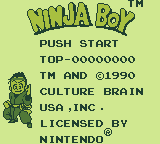 Trivia

This game is a lot like the original Super Mario Bros. First off, the names are extremely similar. There are also 32 stages across 8 areas with warp points in between. And finally, your shuriken attack in this game bounces like Mario's fireball.

Break as many blocks as possible. You'll need the items you find within to defeat tougher enemies. For example, to defeat dragon men you'll need the sword. Press A + B + Up simultaneously to take it out when you acquire it.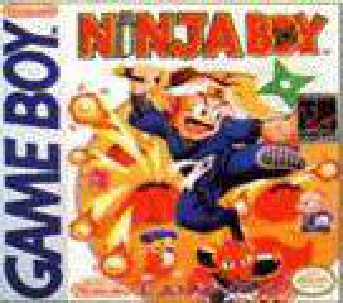 Release Info

Nov '90

Apr '90
Game
Combat
Style
Numbers

























Ninja Boy is an interesting game. Its focus is split between forcing you to fight enemies and forcing you to find items that let you defeat later enemies. It's a surprisingly long game, and although there are warps, you can't really use them because you'll miss items. The graphics are good but the sound is way too limited.