About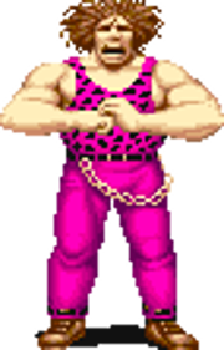 Ninja Kids is a one-of-a-kind puppet-themed beat 'em up from Taito. It plays a lot like TMNT, but adds distinct characters, Golden Axe-style magic attacks, and unique wall-climbing sections.
Marquee
Story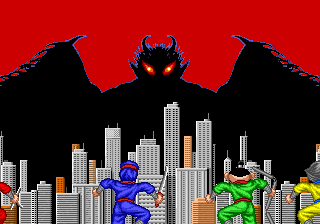 In the 7th month of 1999, A great king of terror flyed down from the sky...
Now is the end of a century.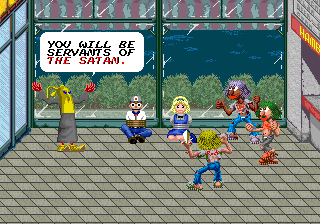 Because of the "SATANISTS" who wished the resurrection of satan realized the town became an unlawful town.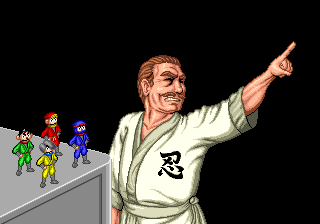 But, there is a ray of hope. Four young men who have mysterious "NINJA" Power ; People call them as "NINJA KIDS"
Trivia

Genta strongly resembles Ernie from Sesame Street.

The Ninja Kids is available as part of Taito Legends 2 on PS2 and Xbox.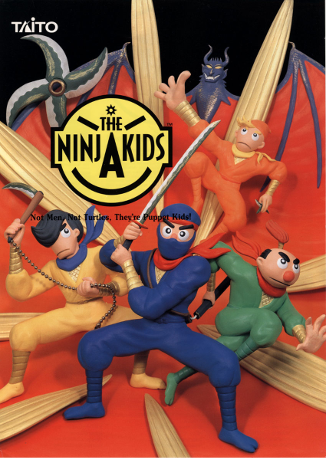 Release Info

Jan '90
Game
Combat
Style
Numbers
Arcade

























Ninja Kids is an insane mixture of muppets, explicit violence, and racial stereotype enemies. Its gameplay is essentially TMNT with slightly more diverse characters and screen-filling magic attacks. It's fairly short and somewhat lacking in enemy variety but is ultimately an extremely memorable experience.