About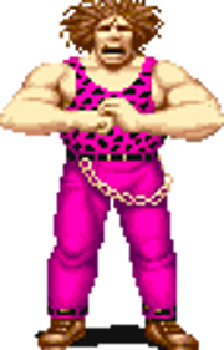 Ninja Combat is a ninja-themed brawler from Alpha. It's notable for its projectile-based combat, charged magical attacks, and extra characters that are unlocked after beating stages.
Marquee
Story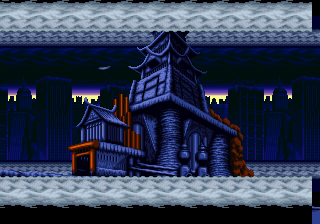 THAT'S THE NINJA TOWER, ISN'T IT?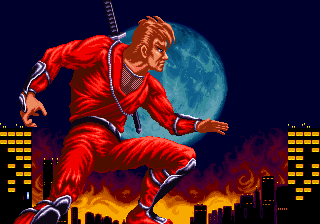 IT'S LIKE A FORTRESS, ISN'T IT?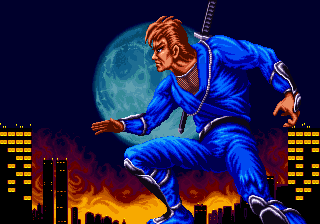 IT LOOKS MORE LIKE A SMALL HUT TO ME!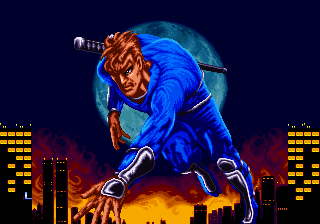 LET'S GO JOE.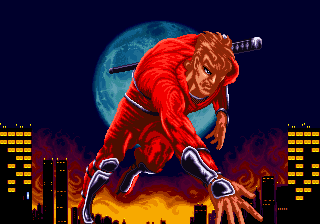 I'M READY PAL!
Trivia

The main characters are named Joe and Hayabusa. This is likely in reference to Joe Musashi from the Shinobi series and Ryu Hayabusa from Ninja Gaiden.

Ninja Combat is also available on Neo Geo, Neo Geo CD, and Wii Virtual Console. It's also available as part of ADK Tamashii collection for the PS2, but only in Japan.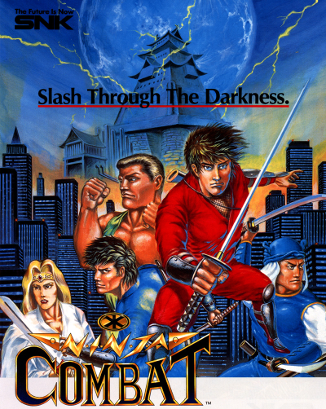 Release Info

Jul '90
Game
Combat
Style
Numbers
Arcade

























Ninja Combat is a solid game overall. Its projectile-heavy combat and "play as the boss" gimmick give it a unique feel, the sprites are high quality, and the music is sufficiently energetic. However, its combat is extremely repetitive and shallow. Most enemies can be kept at bay with projectiles, and bosses have easy patterns yet lots of health.