About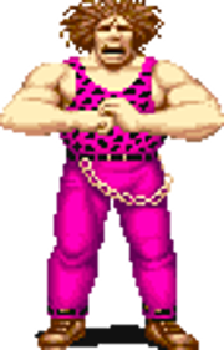 Ninja Clowns is an extremely obscure clown-themed brawler. It has a Ren & Stimpy-esque art style and surprisingly large movesets filled with slapstick attacks.
Marquee
Story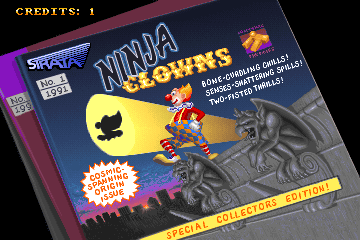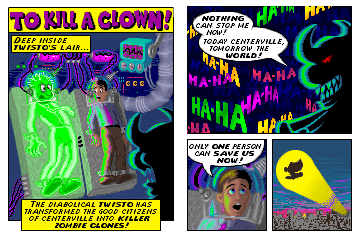 Trivia

Ninja Clowns is one of the few Western-developed arcade brawlers.

Ninja Clowns is the first brawler to use comic book-style cutscenes, although later brawlers like Spider-Man: Maximum Carnage would also use this technique.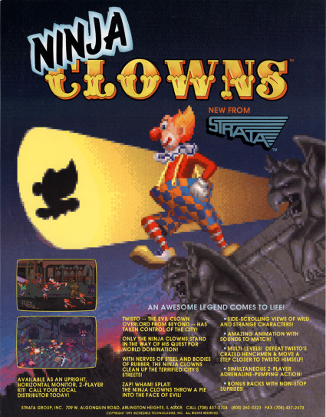 Release Info

Jan '91
Game
Combat
Style
Numbers
Arcade

























Ya know, Ninja Clowns isn't the worst brawler ever. It has a cool Ren & Stimpy art style, plenty of enemies, and a shockingly large moveset. However, its combat is ridiculously choppy and the combination of the color palette and music can make you sick. If you can stomach the gameplay the art style could be worth it if you're into gross-out stuff.