About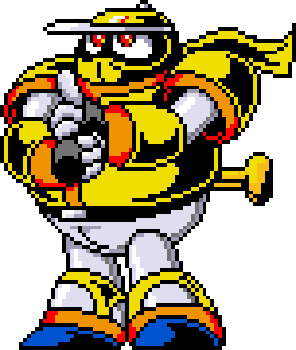 Ninja Baseball Bat Man is an ultra-cartoony brawler from Irem that features baseball playing ninja robots. It's one of the most original concepts of any game ever, let alone beat 'em ups. Despite its cutesy appearance, it has significant depth and challenge.
Marquee
Story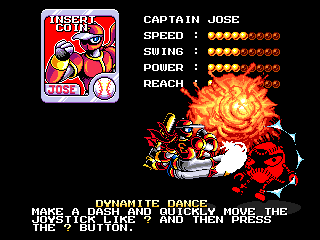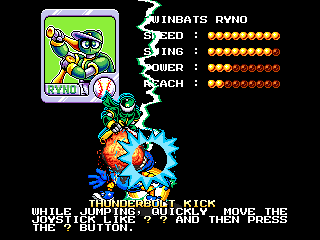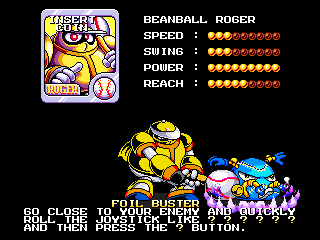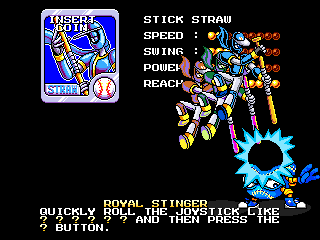 Trivia

The poster for Ninja Baseball Bat Man features a blimp that advertises Undercover Cops, also from Irem.

The concept for this game was actually developed by Drew Maniscalco, who worked for Irem America. He based the concept off of both Ninja Turtles and Batman and licensed it to Irem.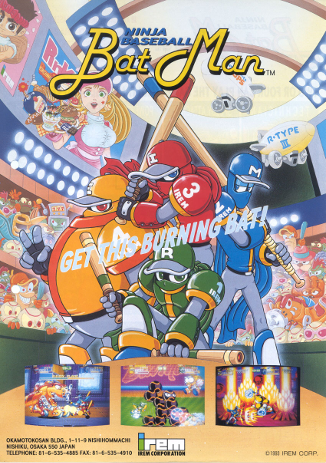 Release Info

Jan '93
Game
Combat
Style
Numbers
Arcade

























Ninja Baseball Bat Man is a seizure-inducing overload of colors, action, and weirdness in the best way possible. It'll grab your attention immediately with its insane style and continue to get even weirder over the course of the game. The combat is surprisingly deep, very satisfying, and even features ultimate techniques.