About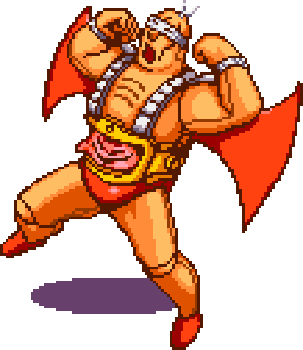 Teenage Mutant Ninja Turtles: Turtles in Time is the sequel to Konami's popular licensed 4-player classic. It updates the formula with new attacks and features the Heroes in a Half-Shell fighting the Foot Clan through different periods in time.
Marquee
Story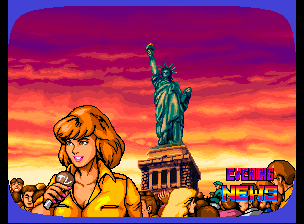 This is April O'Neil reporting...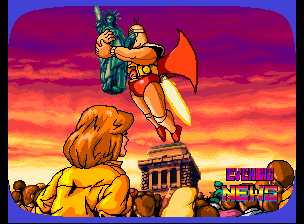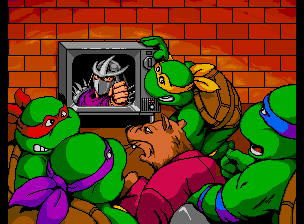 Hey Krang! Bring that statue back you bloated bean-bag!
Trivia

This game is an unlockable in the PS2/Xbox/Gamecube game TMNT3: Mutant Nightmare, also from Konami.

Ubisoft released a 3D remake of this game entitled TMNT: Turtles in Time Re-shelled for PSN and Xbox Live. However, that version is garbage and it inexplicably replaces Slash with a generic rock enemy.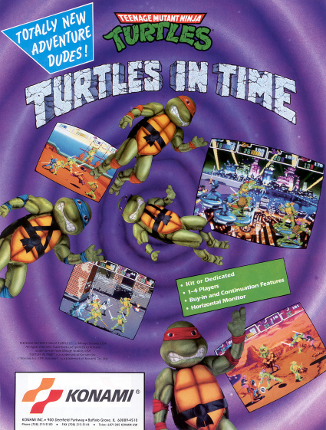 Release Info

Jan '91
Game
Combat
Style
Numbers
Arcade

























Straight up: I loved Ninja Turtles from the bottom of my heart as a kid and that hasn't changed. Thankfully, Konami contributed this masterpiece of a brawler that's just exploding with personality, creativity, and variety. Looking back on it critically as an adult, it's definitely way too easy, and it'd be nice if there were more non-foot soldier enemies.