About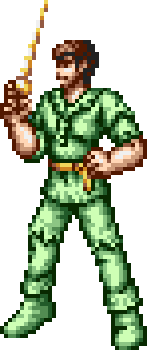 Hook is a pirate-themed brawler from Irem based on the movie of the same name. It features 5 playable characters with expansive movesets. Its combat has unique combo finishers that grant invincibility as well as several aerial throws. Its art style has fluid animations and goofy caricature bosses.
Marquee
Story

DEAR PETER, YOUR PRESENCE IS REQUIRED AT THE REQUEST OF YOUR CHILDREN. KINDEST PERSONAL REGARDS, JAS. HOOK, CAPTAIN

COME WITH ME, PETER.
WHERE ARE WE GOING?
WE ARE GOING TO SAVE THE CHILDREN.
WHO ARE THEY, ANYWAY?

PETER WAS TOTALLY CONFUSED. TINKER BELL WRAPPED IM IN A BED SHEET AND FLEW OUT OF THE WINDOW. THEY ARE NOW ON THEIR WAY TO FIGHT WITH CAPTAIN HOOK.

IF YOU ARE THE REAL PETER PAN, COME ON AND CHALLENGE ME. YOU MUST BEAT ME TO SAVE THE KIDS.

AS SOON AS PETER PAN'S MEMORY CAME BACK, HIS MAGIC POWER WAS RESTORED. "LOOK, PETER! YOU CAN FLY AGAIN!"

WATCH OUT, CAPTAIN HOOK! I'M COMING TO KICK YOUR BUTT FOR THE KIDS'REVENGE.
Trivia

Because it's based on the movie, Peter Pan in this game is Robin Williams.

This is the first brawler from Irem, who would later develop the also excellent Undercover Cops.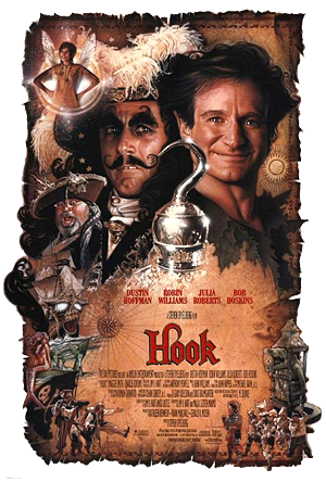 Release Info

Jan '92
Game
Combat
Style
Numbers
Arcade

























Although I despised this movie even as a kid, I can see past that and admit that Hook is a superb brawler. Its combat is accessible, satisfying, and features a surprising number of attacks. Its pixel art displays gorgeous shading and color usage. This is an extremely polished, tight experience that's a blast to play from beginning to end.