About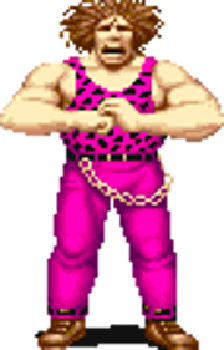 Mutation Nation is a mutant-themed postapocalyptic brawler from SNK. In addition to its grotesque and varied enemy designs, it's notable for its charged elemental magic attacks.
Marquee
Story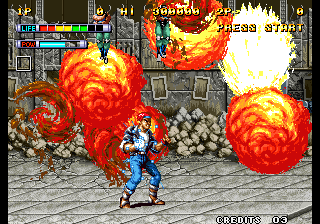 Trivia

Mutation Nation was also released for the Neo Geo home console.

It's possible that Mutation Nation would have made its way into SNK Arcade Classics Vol. 2, although that compilation was cancelled and never released.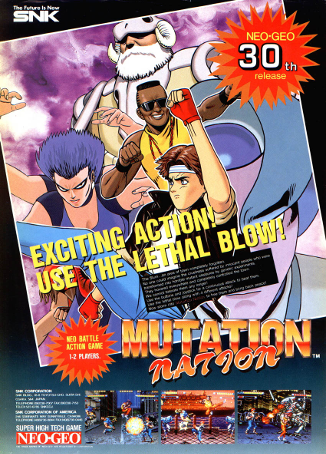 Release Info

Mar '92
Game
Combat
Style
Numbers
Arcade

























Mutation Nation is a sad case of a game with excellent artistic merit dragged down by awful core gameplay. The combat basically boils down to a combo, a death-blow, and an aerial with stock-based magic attacks. It feels tired before the first stage is over, and enemies are all fought in basically the same way. However, its graphics are excellent.