About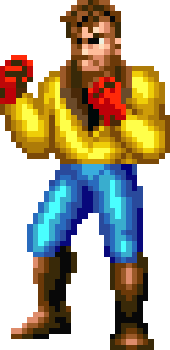 Gang Wars is an early Double Dragon-esque brawler. Its combat emphasizes using weapons and special techniques against relatively small gangs of enemies. It has guns, finisher moves, and digitized cutscenes.
Marquee
Story
1989 NEW YORK
A LITTLE GIRL WAS TAKEN AWAY BY SOMEONE UNKOWN.

This is the end of them!

The two won't be overcome by anyone!

A ha! It is too late! Around this time they are becoming the prey of punks!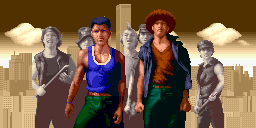 This is our territory. Don't expect to come back alive!
Trivia

Gang Wars was the first brawler to introduce RPG-style stats like Power and Speed, which are upgradable between stages.

The poster for Gang Wars features Jackie Chan's face as Jackie, blatantly ripped off of the album cover of Jackie Chan Digest. This same photo would also be ripped off in Silent Dragon.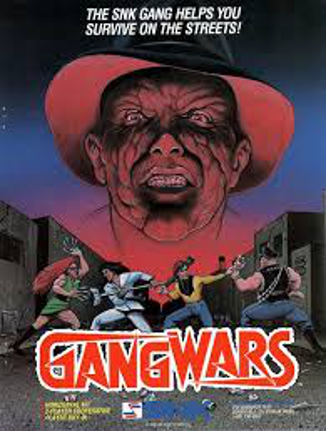 Release Info

Jan '89
Game
Combat
Style
Numbers
Arcade

























Gang Wars is my favorite Double Dragon rip-off. Although it has fewer moves, its combat is extremely tight and lag-free. Its RPG gimmick was innovative for the time, and it doesn't interfere with the action. Its weapons might be overpowered, but they have a satisfying sense of impact. Its graphics are colorful and the music gets you pumped to fight.