About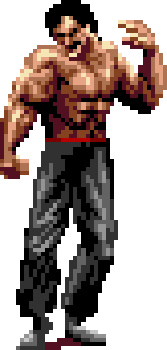 D.D. Crew is an obscure brawler from Sega that features realistic art, fluid animations, and a hip hop soundtrack. Its broken combat engine is defined by useless attacks, nearly invincible bosses, and hard-to-stun enemies. This is the only brawler where your normal attacks don't have crowd control.
Marquee
Story
SOME DANGERS ARE LESS EVIDENT BUT NONE-THE-LESS DEADLY...
"What!!"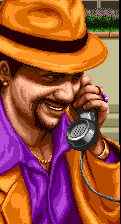 "Yo gotta bomb in ya park!"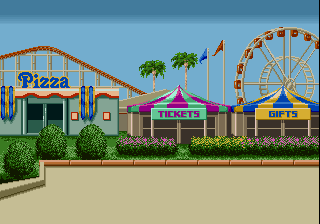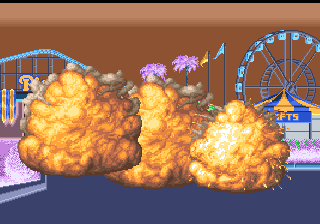 Trivia

The Stage 1 music of D.D. Crew uses samples from James Brown.

Every fighter in D.D. Crew is based off of a 90's celebrity. F.F. is Jean-Claude Van Damme, King is Schwarzenegger mixed with Dolph Lundgren, Gung Ho is Stephen Seagal, and Buster is Mike Tyson.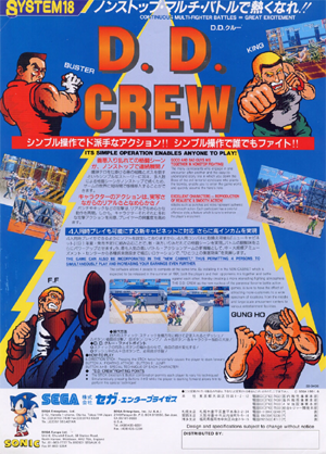 Release Info

Jan '91
Game
Combat
Style
Numbers
Arcade

























I really wanted to like D.D. Crew. It has phenomenal animations, hilarious enemies, and a super-catchy hip hop soundtrack. But its combat is fundamentally broken. Most attacks are uselessly slow and have pathetic range, and enemies barely get stunned. Later bosses require extreme masochism, patience, and luck.