About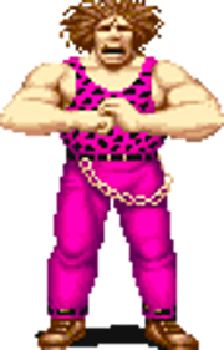 Crime Fighters is an archaic Double Dragon knock-off from Konami that's notable for being the first four-player brawler. It also introduced usable guns to the genre. Its slapstick art style belies its brutal difficulty.
Marquee
Story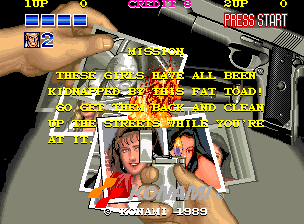 These girls have all been kidnapped by this fat toad! Go get them back and clean up the streets while you're at it.
Trivia

Crime Fighters was the first four-player brawler. Besides that, it's largely hated for its archaic graphics and brutal difficulty. Somehow, Konami kept the franchise going with the excellent Vendetta (aka Crime Fighters 2) and Violent Storm.

Certain humor elements were removed from the international release. An animated bikini butt in the subway was removed, as well as a poster of giant lips that licks you when you get too close.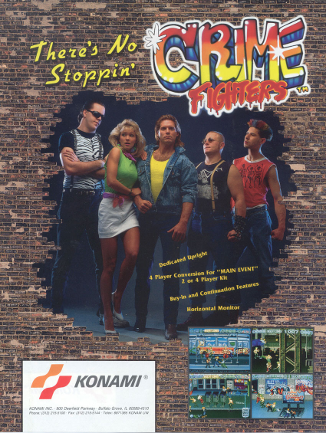 Release Info

Apr '89
Game
Combat
Style
Numbers
Arcade

























Even if you've got a taste for brutal, very old-school brawlers like yours truly, Crime Fighters is pretty bad. Its wonky combat, over-emphasis on holding onto weapons, and terrible graphics add up to a mediocre experience. Its music is legit, though. The post-game "boss fight" is a sadistic joke that will make you laugh and cry.