About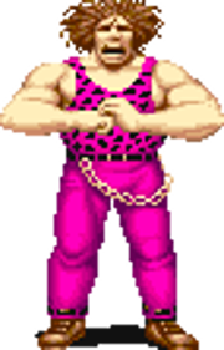 Dynamite Dux is a cutesy early brawler from Sega. It's the only beat 'em up that completely lacks human characters, and also the only one with a stage progress bar. Its unusual combat engine is defined by charge attacks, one-hit enemies, and heavy emphasis on projectiles.
Marquee
Story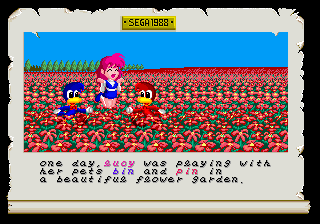 One day, lucy was playing with her pets bin and pin in a beautiful flower garden.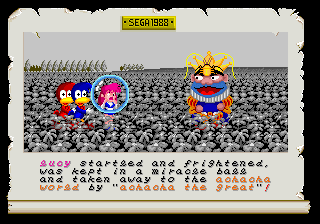 then suddenly an evil black shadow appeared and changed into "achacha the great" while they were watching. lucy startled and frightened, was kept in a miracle ball and taken away to the achacha world by "achacha the great"!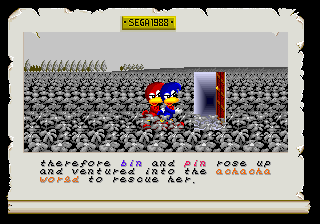 therefore bin and pin rose up and ventured into the achacha world to rescue her.
Trivia

Bean the Dynamite is a character based off of Bin and Pin that appears in a Saturn game called Sonic Fighters.

Dynamite Dux is also available on the Sega Master System.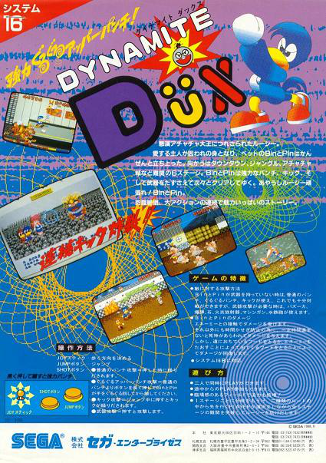 Release Info

Jan '89
Game
Combat
Style
Numbers
Arcade

























Dynamite Dux is an oddity. Its offbeat combat emphasizes projectile attacks and ammo-based projectiles, and its setting is one-of-a-kind. The wacky enemy designs stole the show for me. It's worth playing for the creativity, but it's too shallow and short to really satisfy.