About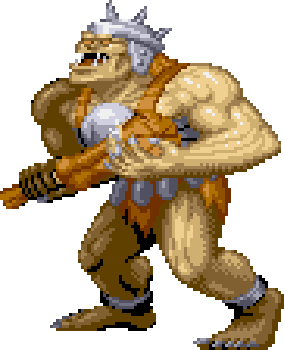 Dungeons and Dragons: Tower of Doom is Capcom's second D&D licensed brawler. It features the same RPG-heavy gameplay as its predecessor and adds new enemies, stages, and characters.
Marquee
Story

The Republic of Darokin, located at the heart of the known world, was a peaceful and prosperous country.

Then tribes of humanoids and other monsters, swept in from the wilderness. Without mercy. They attacked and plundered.

Seeing how well organized the monsers were, Corwyn Linton of the Linton merchant house, began an investigation.

And became convinced that there was a greater evil behind the attacks.
Trivia

Dungeons and Dragons: Tower of Doom is available on Sega Saturn, Nintendo eShop, PSN, Xbox Live, and Steam.

George Kamitani worked on this game. He would later go on to start the studio Vanillaware, which would make such games as Odin Sphere and Muramasa: The Demon Blade. They also developed Dragons Crown, a PS3/Vita brawler that serves as a spiritual successor to this series.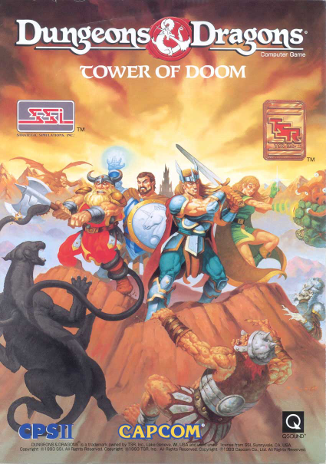 Release Info

Jan '94
Game
Combat
Attack, Jump, Select, Use
Style
Numbers
Arcade

























I'm not a fan of this series. It's presentation is of undeniably high quality, but certain design decisions ruin the experience. Inventory management and game-stopping magic attacks (which some classes use constantly) grind the action to a halt throughout most of the game, especially with many players. Capcom's creativity is also hindered by the license.