About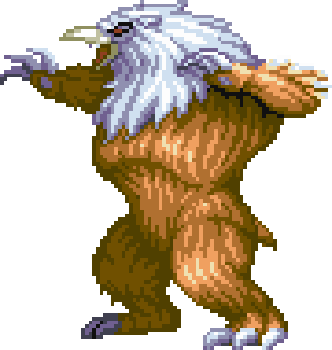 Dungeons and Dragons: Shadow Over Mystara is a licensed weapons-based brawler from Capcom. It adapts the D&D format by putting a heavy emphasis on RPG elements such as classes, experience, spells, items, and weapon upgrades. It also features four-player gameplay, branching paths, and a whopping 12 playable fighters.
Marquee
Story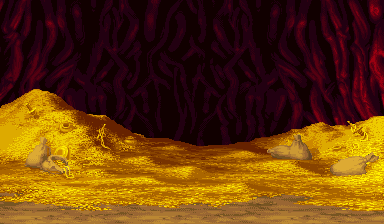 To all bold adventurers, past, present, and future...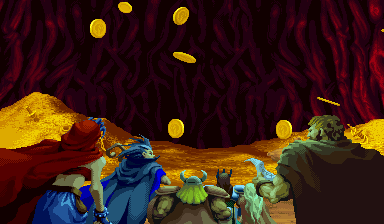 In a world of mystery and magic. A world of...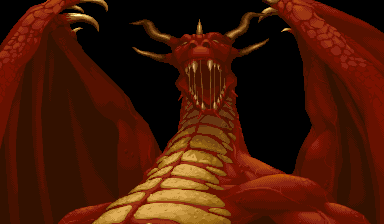 Dungeons and Dragons
Trivia

Dungeons and Dragons: Shadow Over Mystara is available on Sega Saturn, Nintendo eShop, PSN, Xbox Live, and Steam.

George Kamitani worked on this game. He would later go on to start the studio Vanillaware, which would make such games as Odin Sphere and Muramasa: The Demon Blade. They also developed Dragons Crown, a PS3/Vita brawler that serves as a spiritual successor to this series.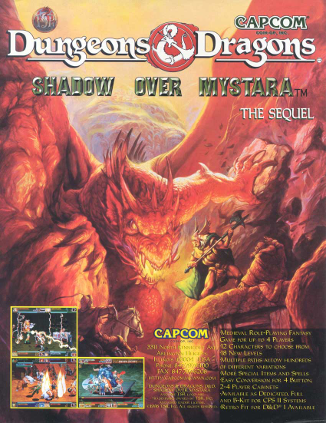 Release Info

Feb '96
Game
Combat
Attack, Jump, Select, Use
Style
Numbers
Arcade

























Despite its apparent quality, I'm not crazy about Shadow Over Mystara. Although its combat is refined, it has some significant flaws. Fighting severely lacks a sense of impact, inventory management is tedious, and magic attacks pause the action for everybody. Sadly, its innovations drag down the action constantly, leaving a dissatisfying experience.