About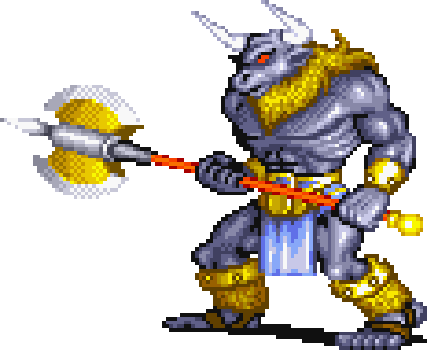 King of Dragons is a fantasy hack 'n' slash from Capcom. It's notable for its extremely simple combat engine, which consists only of a normal attack, jumping, and a death-blow. It has RPG elements such as experience and permanent weapon upgrades. It also has a whopping 16 stages although they're relatively short.
Marquee
Story

The red dragon, Gildiss, has crushed Peace under his iron tail. He must be stopped.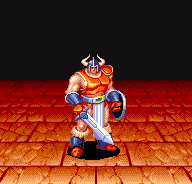 FIGHTER - His fiercest ally is his sword but when it comes to magic, he prefers to leave that to the guys in the bathrobes.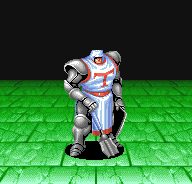 CLERIC - Although it is against his creed to used sharp weapons, he has powerful defensive abilities and, his god willing, his level can advance quickly.

I've heard that many villages are being decimated by rampaging monsters. The folk of the northern castle are especially in trouble.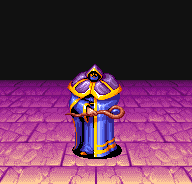 WIZARD - He may be a slow mover and not be too handy with a sword, but after he's garnered a little experience, only the foolish dare to hazard his mean side.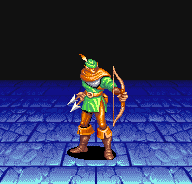 ELF - Ever nimble, he can often pick-off the enemy from a distance with his bow. If it comes to close range, however, he can't handle too much abuse.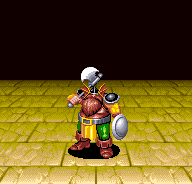 DWARF - Though small, he is 100% pure muscle and can handle the harshest punishment. Kind of a slow study his level does not advance too quickly.
Trivia

Yoko Shimomura composed for this game. She also worked on Final Fight and the obscure Square RPG Live-a-Live.

King of Dragons is strongly based on the Dungeons and Dragons ruleset and mythology. Capcom would later make two licensed D&D arcade brawlers.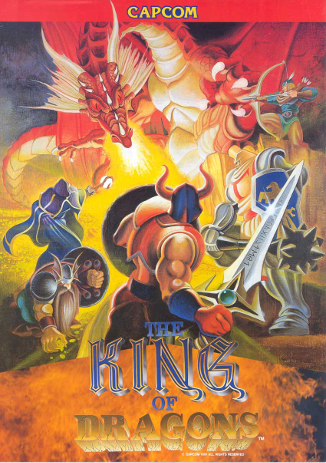 Release Info

Sep '91
Game
Combat
Style
Numbers
Arcade

























Forget Shadow Over Mystara, this is the best D&D brawler from Capcom. Its RPG elements enhance the experience instead of dragging down the pace. Although the combat initially seems simplistic to a fault, the enemies are masterfully designed ensuring an intense, skill-based experience. The phenomenal, screen-filling boss battles are the highlight for me.