About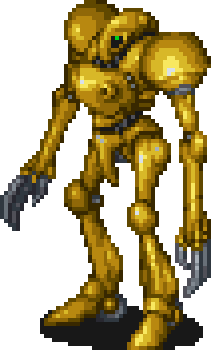 The Peace Keepers is the final chapter in Jaleco's SNES-exclusive Rushing Beat trilogy. It features an all-new cast of fighters with advanced techniques including screen-filling super attacks like Golden Axe. It also has branching paths, hidden characters, and lets you color-swap every character and enemy in the game. The US localization was brutally butchered by removing/mistranslating large parts of the story and replacing the music with ambient sounds.
Marquee
Story
Through the damage and ignorance of the economic wars of 2011, a company rose like a phoenix from the ashes of oblivion. This company appeared as a savior to the planet.
In 2015, the Deutchland Moldavia Corporation bought most of the Earth's valuable land. Claiming revitalization, a man named Trip Iago outlined a road back to peace and prosperity.
By mixing technology and medicine, The DM Corp. found new ways to combine biology and nanotechnology. In a few short years, the world was almost theirs.
However, as power corrupts, absolute power corrupts better than expected. Mr. Iago began to have different views of what HIS world would be like. Through a project creating the first sentient, silicon, intelligent life; DM became a power like the world had never seen.
Soon, DM focused its efforts on bio-genetic research. Most of the research went on behind closed doors, but a few people's lives were touched by this experimentation. After a while, it became apparent that DM was up to no good.
With rumors of a super-being circulating the remaining free world, the planet was coming to a decision gate. And few people wanted to make the decision...
ECHO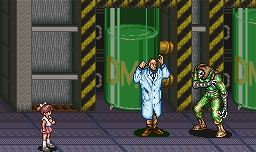 I won't help enslave people. My research must be stopped!
I'm sorry, you can't do that.
You can't stop me!
I'm afraid I can...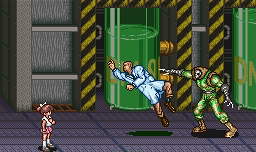 NO!!!!!!!!!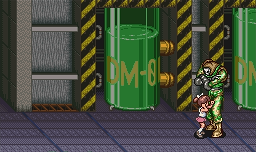 Take her away.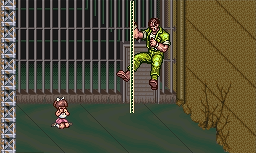 What's this, a little girl?
Who are you?
A friend.
Will you help me?
Any time.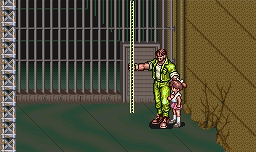 Harry takes over as Echo's father.
FLYNN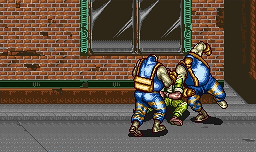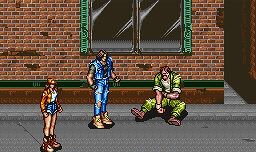 What happened?
Flynn...
You'll be alright.
Not this time. Listen, you've got to stop DM. They'll destroy the world if we don't do...
I'll take care of it. You can count on me.
Take care of Echo for me...
Harry...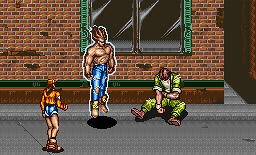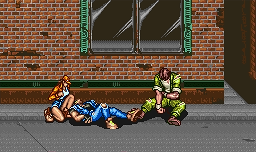 Flynn and Echo swear to avenge Harry.
AL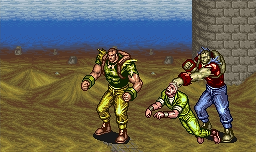 Aaarrgh!!!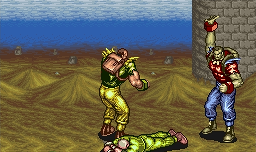 Connor, what's gotten into you?
My heart, like an alligator...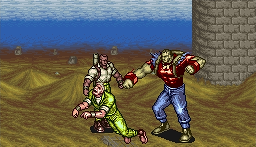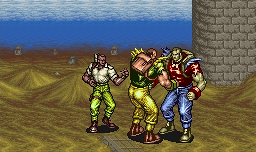 Since Connor returned from that recon mission of DM, he's been odd.
What's wrong with him?
Al never saw Jesse and Connor again. He decided that DM was up to no good. Al took matters into his own hands.
PROKOP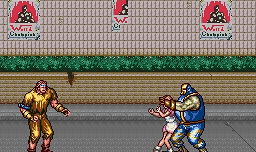 No! Help me!
Amy!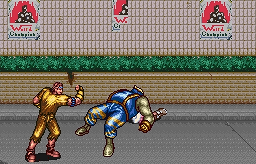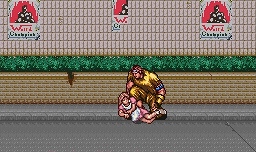 Are you ok, Amy?
Yeah, I'm ok. What do you think he wanted?
Prokop protected his sister to no avail. A few days later, Amy disappeared.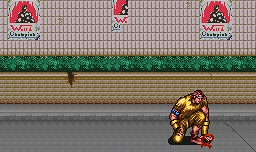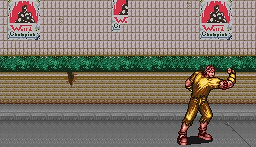 Trivia

In addition to the cut music and butchered story, a spider robot enemy was removed during the localization. Also, they replaced the character portraits with live action ones that at least look like the characters they're portraying.

Rick Norton from the first two games is a hidden playable character. Douglas Bild also makes an appearance, but he only has a little dialogue.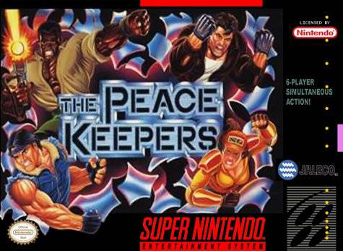 Release Info

Mar '94

Dec '93
Game
Combat
Style
Numbers

























Rushing Beat Ran is a solid conclusion to Jaleco's Rushing Beat trilogy. It has awesome super throws, plenty of unique fighters, and branching stages. Plus you can color-swap any character. The graphics are pretty good but the music is off the chain. Peace Keepers (the US version) senselessly cut almost all the music so it should be avoided.