About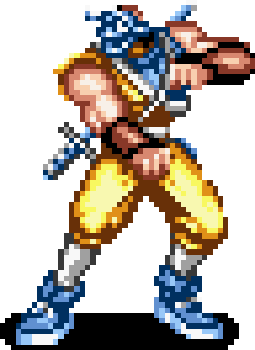 Brawl Brothers is the second game in Jaleco's SNES-only Rushing Beat trilogy. It's a Final Fight-esque beat 'em up with a cartoony style, five playable characters, and surprisingly steep challenge. It also maintains its predecessor's "Ikari mode" which grants a brief invincibility period when you're low on health.
Marquee
Story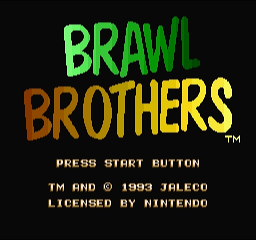 Trivia

The US version actually has the full Japanese version as a hidden bonus. Press X,A,B,Y repeatedly when the Jaleco logo appears. You'll come to a screen with garbled graphics. Press down twice and then start. Finally, leave the menu and you're now playing Rushing Beat Ran instead of Brawl Brothers! The only difference between the actual Japanese version is that Slash (aka Douglas Bild) is still black.

This game, Rival Turf!, and The Peace Keepers are all actually part of the same series (Rushing Beat) in Japan. For some reason, the localization team treated each release as a separate game and changed the names of the characters.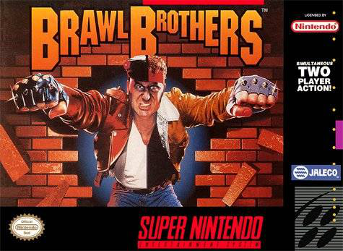 Release Info

Apr '92

Dec '92
Game
Combat
Style
Numbers

























Brawl Brothers is a great follow-up to Rival Turf that changes almost everything. There are five very distinct characters with well-designed movesets, the style is far more cartoony, and the enemies are more unique (although less amusing.) It has surprisingly good core combat and lasts a long time. My biggest complaint is the small sprites.