About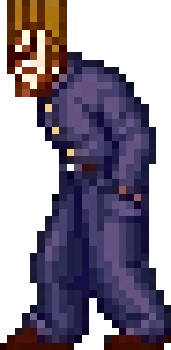 Shodai Nekketsu Kouha Kunio-kun is the first Kunio game released for the Super Famicom. Like River City Ransom before it, it's a two player open world RPG/brawler hybrid. However, unlike RCR, you level up by gaining experience rather than collecting money and buying upgrades at shops.
Marquee
Story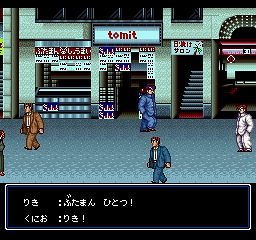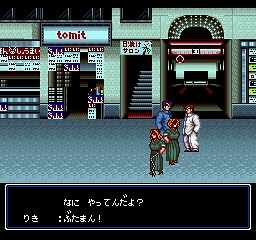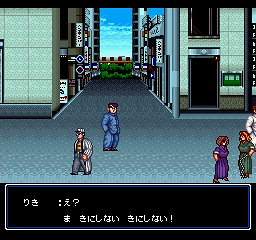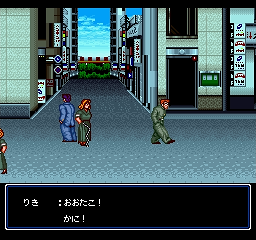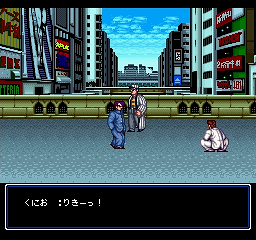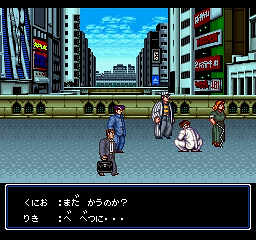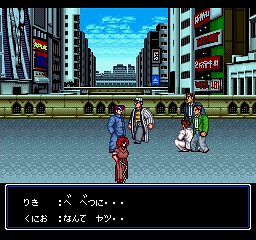 Trivia

There's a translation of this game at romhacking.net.

This is the most "realistic-looking" Kunio game. As you can see, it didn't turn out great.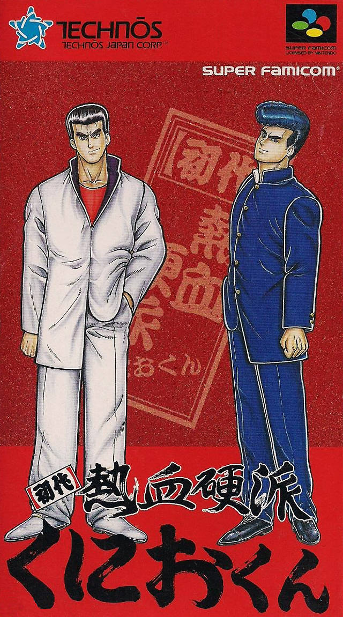 Release Info

Aug '92
Game
Combat
Style
Numbers

























This game is just awful, especially as a follow-up to River City Ransom. It has a bland, realistic style, abandons the store mechanic in favor of generic XP, and has stilted, slow-paced combat. The graphics are horrible and the sound isn't much better. It also starts extremely slowly. This is easily the worst brawler from Technos.