About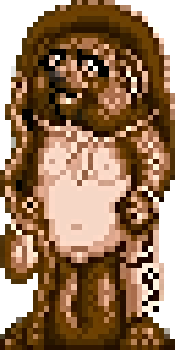 Legend of the Mystical Ninja is a two-player brawler from Konami based on the Japanese myth of Goemon, who's similar to Robin Hood. Like River City Ransom, you travel around towns, beating up thugs for money to buy upgrades and talking to NPCs to figure out what to do next. It also has action platformer sections as well as a handful of minigames.
Marquee
Story

"HEY KID YING, HAVE YOU HEARD THE NEWS?"

"WHAT ARE YOU TALKING ABOUT?"

"YOU KNOW, ABOUT THAT BEAUTIFUL GIRL."

"OH, YOU MEAN THE GHOST WOMAN OF THE TEMPLE."

"YEAH, THAT'S THE ONE."

"SOMETHING TERRIBLE HAS HAPPENED."

"OH NO. HEY, NO CLOSE UPS!"

"THAT'S NO WAY FOR A GOOD GHOST TO ACT. SHE SHOULDN'T HURT PEOPLE. THAT GHOST HAS SOME NERVE."

"I'LL SHOW HER THAT I'M A BRAVE MAN!"
"TALK IS CHEAP. LET'S GO."
"I'M WITH YOU DR. YANG."
Trivia

Most of the enemies and bosses in this game are references to Japanese myths and pop culture that most Westerners wouldn't get.

This is the first localized Ganbare Goemon game. It started out in the arcades and moved to the Famicom and MSX before this.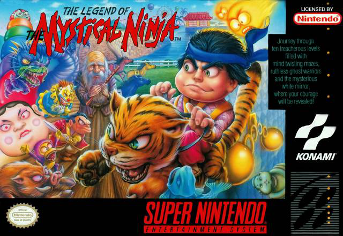 Release Info

Feb '92

Jul '91
Game
Combat
Style
Numbers

























I'm surprised Goemon ever made it over to the states, because it's Japanese to the bone. It's an excellent successor to the (unrelated) River City Ransom games, although the RPG element basically boils down to buying items. The action platformer stages are definitely the hardest part of the game, and the bosses are fun and varied.