About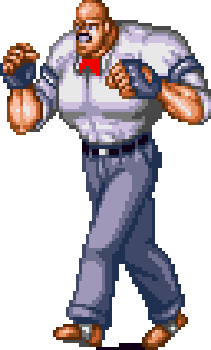 Final Fight 3 is the SNES-exclusive final chapter in Capcom's beloved brawler trilogy. In addition to four playable characters (including the return of Guy), it adds dashing, energy-based ultimate attacks, Street Fighter-style advanced techniques, and branching stages. It's also the only brawler with dash-combos.
Marquee
Story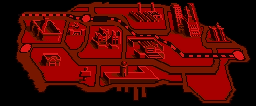 After the Mad Gear gang was destroyed, the citizens of Metro City finally thought their nightmare was over.
But without the Mad Gear to control the underworld, the street gangs fought amongst themselves for power over the City.
In the end, the Skull Cross gang reigned supreme.
Several months later, Mayor Mike Haggar got a call from an old friend....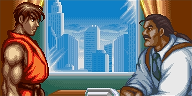 Long time no see Guy. How did your training go?
Pretty well. I think I learned a few new moves.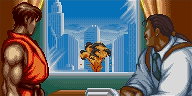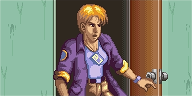 Excuse me, Mr. Mayor! I'm Detective Lucia of the Special Crimes Unit. The City is under attack!!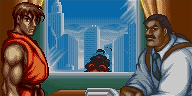 What?!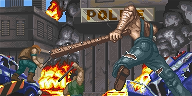 We've got a huge riot that just broke out in the center of town! If we don't move quick, they're going to rip Metro City apart!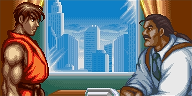 Guy, I'm gonna need your help!
You got it!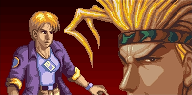 Wait a minute Mr. Mayor. I can lead you to them.
Who the heck are you?!
Does it really matter?! All you need to know is that I know where they're headed.
I haven't got a choice so I'll trust you. But if you're leading me into a trap, I'm gonna grind you into the pavement.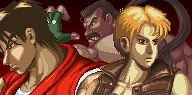 Let's hit the streets!!
I'm on my way!
Yes, sir!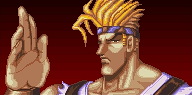 ...

Trivia

This is the only US localization of a Final Fight game on SNES that didn't remove the female enemies.

Besides Haggar and Guy, the only returning character from Final Fight is Andore.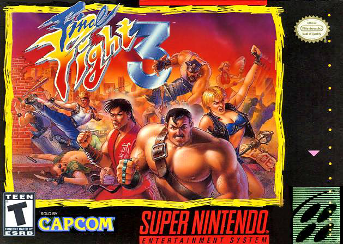 Release Info

Jan '96

Dec '95
Game
Combat
Invincibility + Knockdown
Style
Numbers

























Final Fight 3 is a huge step up from 2. It has more characters, plenty of advanced moves including ultimate techniques, branching paths, and ginormous sprites. Unfortunately, a lot of the depth goes to waste because the enemies are still way too easy. You can easily beat the game with just your basic combo. It's great but it could have been one of the best.