About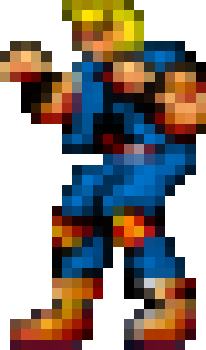 Streets of Rage for the Game Gear is a semi-faithful port of Sega's beloved Genesis classic. Although it removes Adam, some stages, and some attacks, it gives a semblance of Streets' gameplay and challenge. It also features simultaneous 2-player co-op action. Its OST is a combination of tracks from Streets of Rage 1 and 2.
Marquee
Story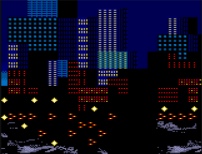 This city was once a happy, peaceful place.... until one day, a powerful secret organization took over. This vicious syndicate soon had control of the government and even the police force. The city has become a center of violence and crime where no one is safe.
Amid this turmoil, a group of determined young police officers have sworn to clean up the city. Among them are Axel Stone and Blaze Fielding. They are willing to risk anything.... even their lives.... on the....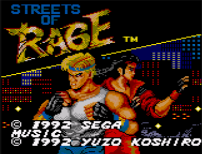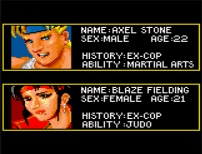 Trivia

The Master System version is actually different than this game. The combos work better and you can play as Axel.

Grab-attacks were removed from this port, but you can still use throws.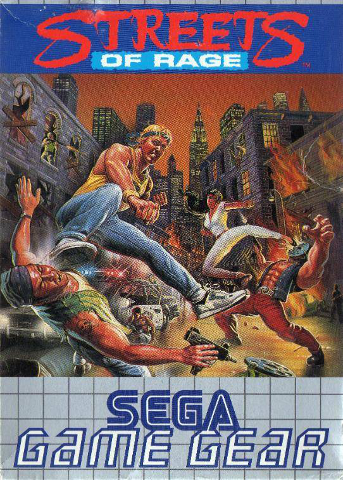 Release Info

Jan '92

Nov '92
Game
Combat
Style
Numbers

























Streets of Rage on the Game Gear is basically the Master System version except it's lacking Adam, grab-attacks don't exist, and the basic combo is strangely difficult to pull off. Therefore, it's the worst version of Streets, but it's still great for a Game Gear game. The music is as catchy as ever and features a few new tracks.