About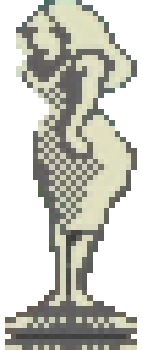 Toxic Crusaders is a cartoony beat 'em up based on the kid's animated show. It has a lot of moves and puts a strong emphasis on projectiles and vehicle segments.
Marquee
Story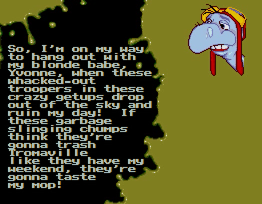 Trivia

Toxic Crusader was originally a twisted horror movie from B-Movie studio Troma but it somehow became an animated series, line of action figures, and handful of video games.

This is completely different from the NES version.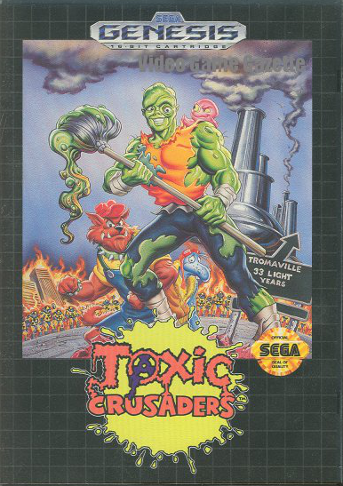 Release Info

Jan '70
Game
Combat
Style
Numbers

























Toxic Crusaders is garbage. The tiny sprites, sloppy combat, and horrible presentation combine to make it a contender for the worst brawler ever. Although it isn't broken, its poor enemy design and dissatisfying attacks make it a chore to play. And the awful graphics and sound aren't going to distract you from that.