About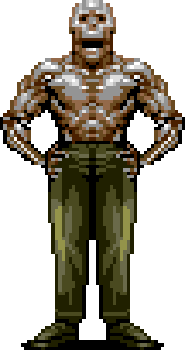 Streets of Rage 3 is the explosive final chapter to Sega's outstanding console brawler franchise. It improves upon Streets 2 with star-based dash attacks, vertical rolling, rechargeable specials, semi-branching stages, tons of new enemies, and much faster gameplay. It also features a controversial new soundtrack based on underground Detroit techno. The US version was severely neutered with an altered story, removed content, and baffling color-swaps so this page will focus on Bare Knuckle III, the original Japanese release.
Marquee
Story
BARE KNUCKLE III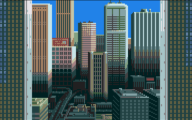 19XX
Woad Oak City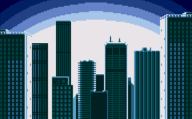 Casualties: estimated 30000
Wounded: estimated 80000
The atom with atomic number 122, Rakushin, was discovered by Dr. Gilbert.
But, when the atom decays, it is confirmed that a large quantity of radioactivity is emitted.
It led to the worst incident in history.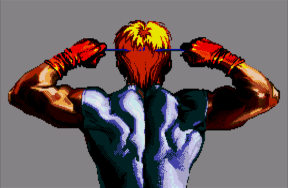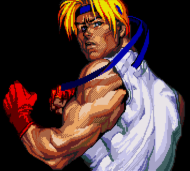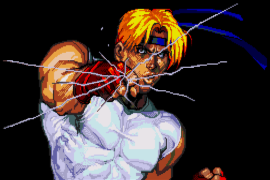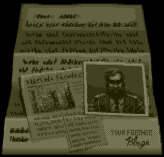 Axel.
Take a look at the enclosed newspaper cutouts and photos.
"Big explosion of the devil-atom Rakusin! Terrible disaster in Wood Oak City - 30,000 dead and 80,000 wounded. A connection betwen the Syndicate and the disappearance of a large quantity of Rakushin from Killey research institute has been found. A crime of the organization's accomplices?"
"On the same day as the Rakushin explosion incident, the military's supreme commander, General Petrov, has mysteriously disappeared!"
These two incidents are our mission, Axel.
Your Partner, Blaze.
STREETS OF RAGE 3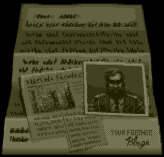 Axel,
I have learned from a new friend, Dr. Zan, that the Syndicate is back with a clever new plan to take control of the city by replacing top-ranking officials with identical robots under the control of Mr. X.
Our old boss, the chief of police, has disappeared and everybody in the city is preoccupied with the recent spate of bomb explosions.
I fear that the Syndicate's evil plan is already underway. Adam is too busy to help, but his brother Skate is joining Dr. Zan and me to try and get behind the bombing campaign and expose the real danger in the city.
We need your help, Axel. Please come.
Your Partner, Blaze
Trivia

Sega of America butchered Bare Knuckle III into Streets of Rage 3 in a handful of ways. First, they color-swapped the characters (and did an amateur job) which makes the sprites pop out less. Secondly, they changed the story and removed the bombing subplot. They also removed Ash, the gay stereotype character, which is somewhat understandable. Additionally, they made Streets of Rage 3 way, way harder and reduced the number of difficulty settings by 1. So, at least Streets 3 is appealing to truly experts Streets players because it offers the greatest challenge in the series.

A large part of the soundtrack was generated by randomized beat generation software, apparently. Also, Yuzo did not directly compose most of the music and instead handed the reigns to his protege, Motohiro Kawashima.

Yuzo recorded all the voices for Bare Knuckle III, but Sega of America used different actors for each character when they re-dubbed Streets 3.

There are four endings: first, if you play on easy, the game will end immediately after defeating Robo X with a cutscene telling you to try harder. Second, if you fail to save the guy at the end of stage 6, you'll go to stage 7B and fight Shiva while Mr. X looks on from a far-off room. Third, if you reach Neo X and die, a bomb goes off and you get the bad ending. Finally, if you beat Neo X in time, you'll get the good ending.

Max and Adam from the previous games appear in the credits.

Streets of Rage 3 is available on Genesis, Steam, PSN and Xbox Live.

Otohime and Yasha's team-based projectile attack is actually a fat man riding a horse.

Axel's headband-tying intro scene in Bare Knuckle III is a rip-off of the same scene from Rambo III.

Every time you get 40,000 points without dying, you gain a star. If you die, you lose a star and your point counter is reset (meaning if you die with 50,000 points, you need to get 90,000 points for another star.) Stars permanently upgrade your dash-attack. You can also execute your star moves with cheater combos using the X button on the Genesis 6-button controller. See the Fighters tab for more info.

The beta version featured motorcycle segments where a Donovan on the back of a truck would throw barrels at you while bikers ride by and toss grenades. This was cut before the final release but was restored in Streets of Rage Remake.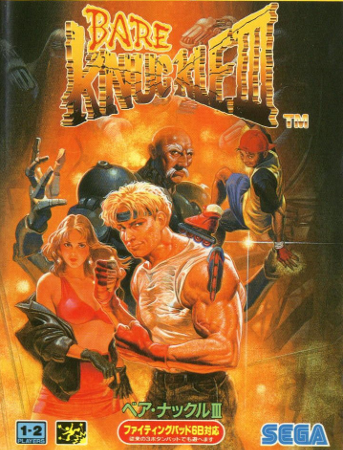 Release Info

Mar '93

Mar '93

Jan '94
Game
Combat
Invincibility + Knockdown
Style
Numbers
Credits

























Streets of Rage III is a great conclusion to Sega's legendary trilogy. The additions to the combat, especially the energy bar, significantly improve the gameplay without completely reinventing it. The character sprites are better than ever, but the stage design is fairly bland. The music isn't awful, but it's definitely an acquired taste.