About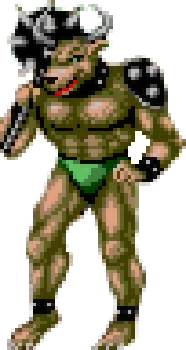 Golden Axe II is a console-only sequel to Sega's beloved hack 'n' slash classic. Its combat is slightly refined and it features new enemies, magic attacks, and stages but is otherwise very similar to the original.
Marquee
Story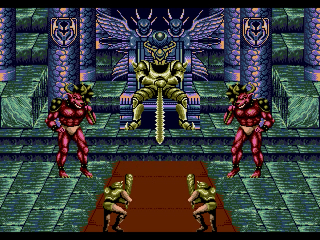 A few years after the last battle... in this land, the peace is threatened again by an evil power.
The Lord of Darkness, 'Dark Guld', who should have been imprisoned in ancient times, arose again.
He destroyed entire countries with his evil clan to bring this world into chaos.
Once again, the three warriors have thrown themselves into a mighty battle.
Trivia

At first glance, the character sprites seem identical to Golden Axe 1, but they're slightly different in this game.

This is the only Golden Axe game that has tiny wizards that carry items instead of gnomes.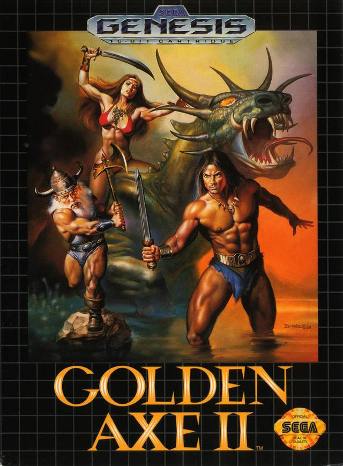 Release Info

Dec '91
Game
Combat
Style
Numbers

























Golden Axe II is absurdly similar to the original. It has new enemies, bizarrians, and stages but its combat is nearly identical to the original. Thankfully, the challenge and length have been increased slightly to round out the experience. It's simple in a charming way and the combat's punishing enough to make the game intense.