About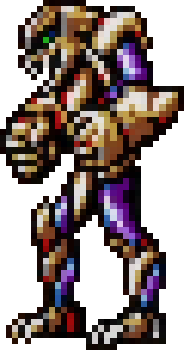 Mazin Saga: Mutant Fighter is a futuristic brawler with a strong anime influence. It features both traditional brawler stages with screen-filling minibosses and fighting game-esque boss fights.
Marquee
Story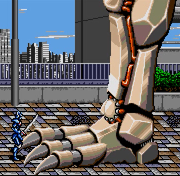 The recent nuclear, bio-chemical warfare has left the Earth's ecosystem spinning out of control, but the environment is not the only victim, nor is it the only unbalanced bi-product of the grisly war. All surviving Earth inhabitants have been forced to live beneath the planet in an underground enclave. Meanwhile, every creature that walks the earth or flies its murky skies is a ghastly biological horror, and an integral part of the army of armored biobeasts who form the Steelmask Force.
Earth is not a pretty planet in the year 1999, but you and all-world hero, Mazinger-Z, might be just what it needs to clean up the mutant scum of the Steelmask Force. Look Garada-K7 dead in the eye as you fight him hand-to-hand in the streets of Tokyo. Slug it out in India in slime-infested catacombs. Fight a mutated dinosaur on the plains of Spain, giant bugs in the concrete jungle of New York, and a horribly familiar foe in Egypt before goin on to the ultimate battle with the most hellacious challenge of all.
MUTANT FIGHTER PUTS FIGHTING BACK WHERE IT BELONGS, IN THE STREETS!
Trivia

This game is a spin-off of the popular Mazinger Z manga.

Mazinger Z is unique because he's all blue rather than white and black like a traditional Mazinger.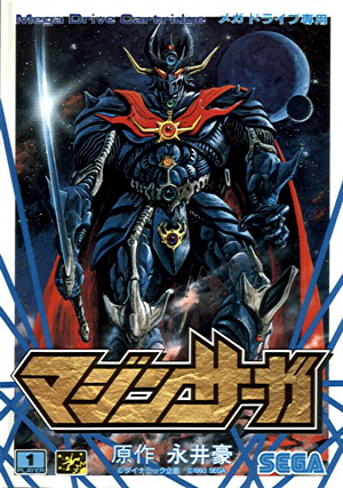 Release Info

Feb '93
Game
Combat
Style
Numbers

























Mazin Saga is good but not great. Although it has a cool alternate gameplay mode with giant sprites, the core brawler gameplay is overly simplistic, has small sprites, and average enemy variety. At least the challenge and music are both solid. This is worth playing for its originality and gimmick moreso than sheer quality.