About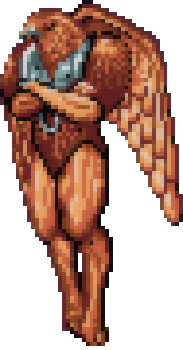 Golden Axe III is the Japan-exclusive final chapter in the Golden Axe trilogy. It features a revamped combat engine, an all-new cast of characters, and branching stages while maintaining Golden Axe standards like distance-based attacks and stock-based screen-clearing magic attacks.
Marquee
Story

Now that you have been released from the evil curse, your mission is to defeat the Prince of darkness and return with the Golden Axe.
Go now, brave warrior!
Trivia

This game was never released in the US, but it could be downloaded from the Sega Channel for a brief period of time. It's strange it wasn't brought over because the Japanese version is already in full English.

Despite Golden Axe being the first weapons-based brawler, half of Golden Axe's fighters are actually unarmed.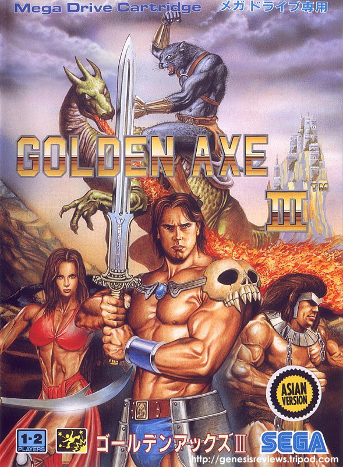 Release Info

Jun '93
Game
Combat
Style
Numbers

























At first I despised this game because I played the PAL version which was painfully slow. After playing at full speed, it's only alright. There are a ton of moves but unfortunately you can spam the best ones to ruin the challenge. It looks really ugly but at least the music's pretty good. It can really drag on near the end and it's really long.