About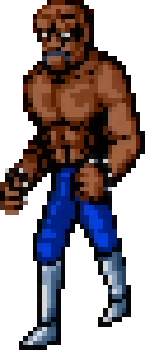 Double Dragon is a faithful port of the arcade classic that features slightly less lag than the original. Its classic two-player gameplay focuses on fighting small groups of enemies with a large moveset.
Marquee
Story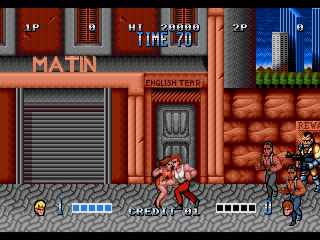 In the year 19XX, half of the world was ravaged by a nuclear war and violence ruled the streets in America. One of the most violent gang in America was called the Black Warriors, who ruled the streets with no mercy. Yet two siblings named Billy and Jimmy, trained in the arts of the Sousetsuken and owners of the Sousetsuken Dojo, were brave enough to face the Black Warriors. They taught their Martial Arts to their city and people gave them the nickname, the Double Dragon. Among Billy and Jimmys pupils, there was a female instructor named Marian, who was also Billys lover. The Black Warriors waste no time to capture her and lure Billy to their hideout. Now, Billy must penetrate the Black Warriors to save his girlfriend and face agaisnt the boss of the Black Warriors, Willy, once and for all. Billy enlists the help of his twin brother Jimmy in order to save Marian.
Trivia

This is the most arcade-faithful port of Double Dragon. The NES version adds RPG Elements and has different stage layouts than the original, and the other versions are too limited by hardware to be authentic.

This was neither developed nor published by Technos.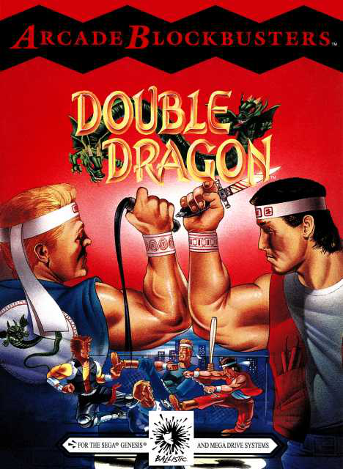 Release Info

Jan '93
Game
Combat
Style
Numbers

























I actually like this version better than the original. It's a really faithful port, except it has slightly less lag overall which lets the satisfying combat shine. The musical compositions are as iconic as ever although the renditions aren't the best in the world. The combat is still broken, though. Just use back elbow.