About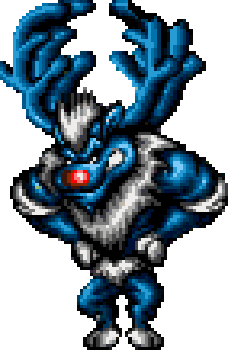 Battletoads is a one-of-a-kind brawler from Rare that features anthropomorphic toads that can morph their body parts into weapons. It features intense scaling effects, extreme gore, and a raunchy sense of humor. Its gameplay is defined by its emphasis on finishers and variety stages.
Marquee
Story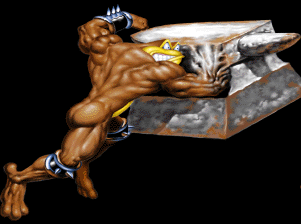 PIMPLE - TEAM TOUGH GUY WHO'S BUILT LIKE A TANK. WHILST LACKING FINESSE, HIS SMASH HITS ARE HIGHLY EFFECTIVE DUE TO THEIR SHEER SIZE.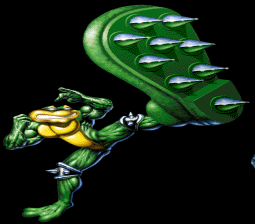 RASH - VERY FAST AND AGILE. HIS SMASH HITS ARE FLASHY AND FLAMBOYANT, MATCHING HIS EXTROVERTED PERSONALITY.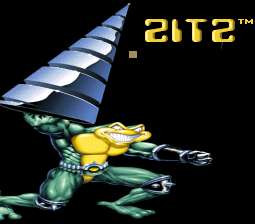 ZITZ - 'TOAD LEADER AND TACTICAL GENIUS. EMPLOYS MECHANICAL SMASH HITS FOR MAXIMUM DESTRUCTION USING MINIMUM EFFORT.
Trivia

The Battletoads franchise was created by Rare to compete with Teenage Mutant Ninja Turtles. Specifically, Rare wanted to tap into the popularity of TMNT2 on the NES.

Only this and Battlemaniacs have unique sprites for each 'Toad.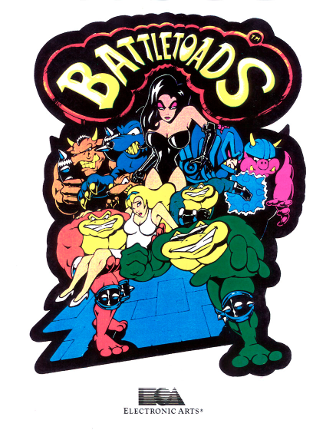 Release Info

Jan '94
Game
Combat
Style
Numbers
Arcade

























Battletoads is the raunchiest and most violent arcade brawler. You can drill the heads off rats, punch them until they puke, and at one point you grab the enemy's dick and punch him in the nuts. Its combat is simple, but its challenge is usually intense. Like any other 'Toads game, it has a lot of variety to mix things up. Unfortunately, it ends abruptly.