About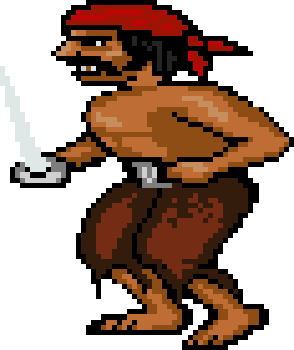 Skull & Crossbones is an early pirate-themed brawler from Atari. In addition to its fairly unique setting, it features deliberate fencing combat where blocking is a necessity. It also has environment-based special events such as grabbing a rope and swinging across a chasm as well as storming enemy pirate ships to raid their booty.
Marquee
Story
The Tale of Skull and Crossbones
It begins with ONE EYE and RED DOG who are pirates living on the sea
They fight for food, drink, and booty from any ship they see...
Trivia

This and Guardians of the 'Hood are the only brawlers put out by Atari.

For more pirate-themed beat 'em up action, check out Pirates of Darkwater on the SNES.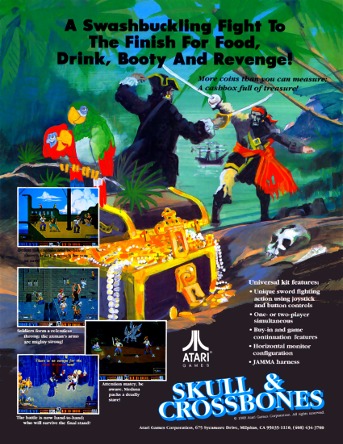 Release Info

Jan '89
Game
Combat
Style
Numbers
Arcade

























Skull & Crossbones is pretty wack. It tries to be deep with its fencing-based gameplay, but really the combat is just incredibly stilted, slow-paced, and sloppy. It has some cool pirate moments, but most of these boil down to just standing in a spot to trigger an animation. The graphics are hard to look at and the music is grating.