About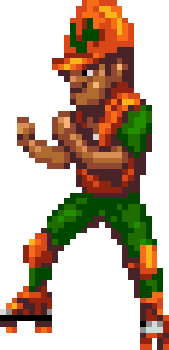 D.J. Boy is a hip hop-themed brawler from Kaneko featuring voice overs from real Disc Jockeys (Demon Kakka in Japan and Wolfman Jack in the US.) Its style is a blend of 90's hip hop caricatures with classic Japanese weirdness, such as a fire-breathing hobo that transforms into a Chippendale's dancer. Its one-of-a-kind rollerskate-based gameplay is defined by its slippery controls and auto-scrolling stages.
Marquee
Story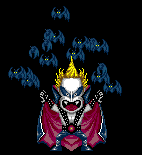 Man, you down for the count now! D.J. Boy! What d'ya think yer doin?
Trivia

D.J. Boy isn't actually a Disk Jockey. His real name is Donald J. Boy.

D.J. Boy was ported to the Genesis and Mega Drive. All three versions are different, featuring unique stages and enemy waves. The U.S. version received censorship, mainly changing the first boss's color palette and attacks.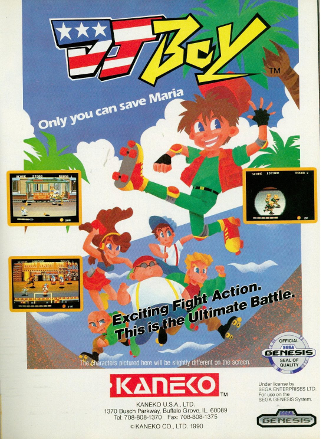 Release Info

Jan '89
Game
Combat
Style
Numbers
Arcade

























I love D.J. Boy more than it deserves. Its graphics and sound are of mediocre quality and its wonky combat takes some getting used to. However, it has a satisfying level of challenge and a priceless Japanese interpretation of 90's USA. D.J. Boy's style won me over despite its dubious substance.