About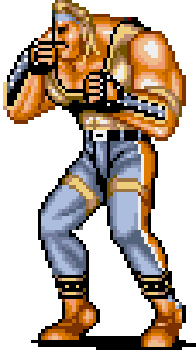 Legionnaire is an extremely rare and obscure two-player arcade brawler in the vein of Final Fight. It has three playable characters, huge sprites, oddball enemies, and an urban setting. Its combat is notably unique in that it combines dashing and grabs into a single technique, but is otherwise fairly standard. Its music is extremely repetitive yet catchy.
Marquee
Story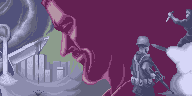 The Crimson Kings have got a stranglehold on justice in Blood City. Illegal drug and weapons trafficking have turned the town into a hotbed of vice and corruption. Everyone is outraged, but no one dares to act.
Untill now. The Legionnaire force of four rises up to fight.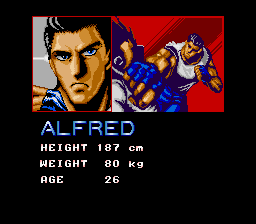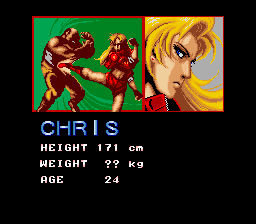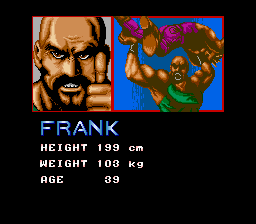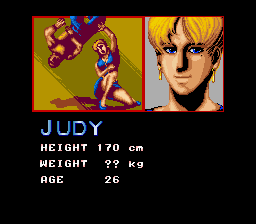 But have they underestimated their enemy's strength and cunning?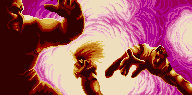 "Where's JUDY?"
"Have they taken her away?"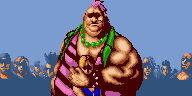 "What fools you are, trying to stop us! Your friends here will be punished as a warning to anyone else who dares to resist our rule!"

"Hurry, they're getting away!"

"JUDY, we'll save you!"

"This is the beginning of your end, Crimson Kings! Beware of a Legionnaire!"
Trivia

Alfred is yet another knock-off of Cody from Final Fight. At least he has a different hair color.

Konami's Vendetta also features knife-wielding acrobatic midgets.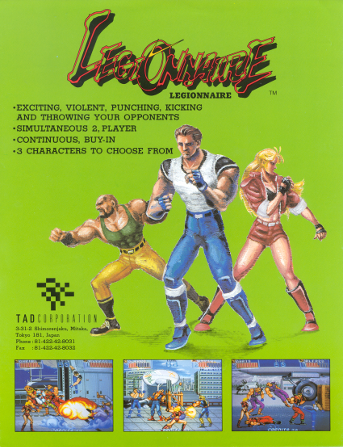 Release Info

Jan '92
Game
Combat
Style
Numbers
Arcade

























Legionnaire is a decent Final Fight rip-off. It has huge sprites, tight combat, and a strange combination dash/grab attack. The fighters are fairly unique and fun to use, but the enemy variety isn't the greatest so the combat can get boring in the latter portions of the game. The graphics are colorful and above average but the music isn't the greatest.