About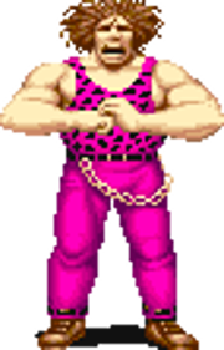 Burning Fight is the quintessential Final Fight rip-off. Even its title and logo are obvious plagiarisms. It mixes up the formula with a kick button, optional bonus stages, and not much else.
Marquee
Story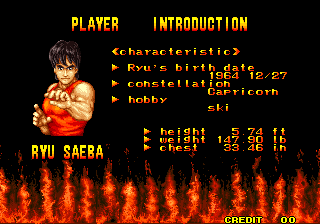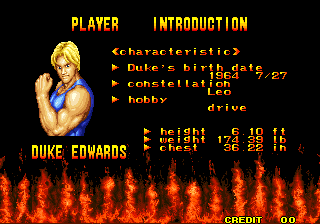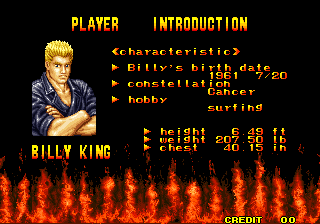 Trivia

Burning Fight is playable as part of SNK Arcade Classics Vol. 1 on PS2 and PSP.

Burning Fight takes place in Osaka City. You fight against gangs of Yakuza, or Japanese gangsters.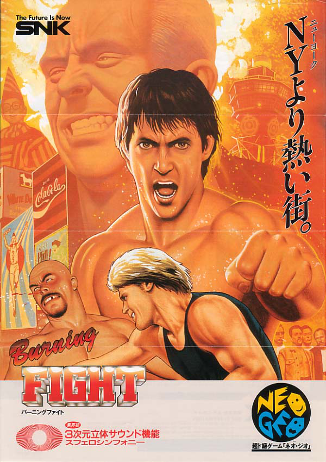 Release Info

May '91
Game
Combat
Style
Numbers
Arcade

























Burning Fight is shameless in its plagiarism of Final Fight, right down to the very title. Every aspect of it is inferior, from the dissatisfying combat to the uninspired enemies to the forgettable music. Most gangs of enemies are disappointingly small and later bosses are harsh quarter-munchers.