About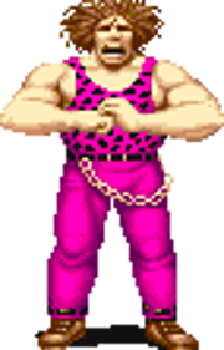 Double Dragon III: The Rosetta Stone is the final chapter of the classic saga. It adds several attacks such as running, triangle kicks, and suplexes. It also features a unique shop system where you spend money on new techniques, weapons, power, health, and unlockable characters.
Marquee
Story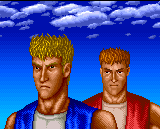 Billy & Jimmy went on a journey to complete their martial arts. On their return home two years later, they met a fortune teller.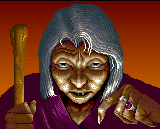 Find the three Rosetta Stones, then go to Egypt. There you will find the world's strongest enemy, but beware, no one has come back alive.
Trivia

Double Dragon III is unique in that its upgrades literally cost money. In shops, you put in extra quarters into the arcade cabinet to buy upgrades like weapons, characters, and moves.

Double Dragon III was ported to the NES, Game Boy, and Genesis. All four versions are completely different.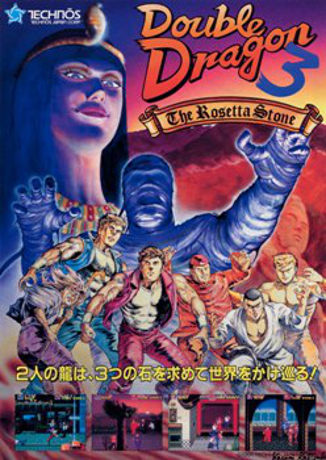 Release Info

Jan '90
Game
Combat
Style
Numbers
Arcade

























Double Dragon III has the dubious honor of being one of the first pay-to-win video games ever made. You literally put in quarters to buy items in the shop. Its stilted combat barely feels like a Dragon game and everything besides the decent music is below average.