About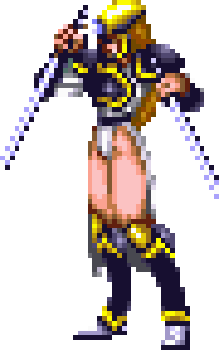 Shadow Force is a futuristic brawler-fighter hybrid from Technos. It's easily the most complex brawler ever made, with a whopping 6 buttons, low attacks, projectiles, grabs, multiple aerial attacks, Street Fighter-style special moves, and even the ability to possess and play as any enemy in the game.
Marquee
Story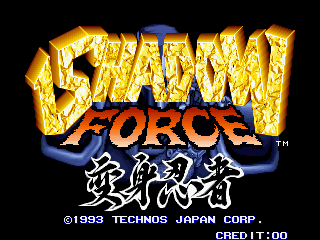 Trivia

Shadow Force has more buttons than any other brawler, at 6.

Shadow Force was Technos' last arcade brawler.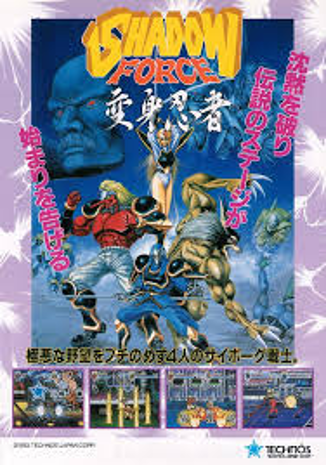 Release Info

Jan '92
Game
Combat
Punch1, Punch2, Kick1, Kick2, Jump, Possess
Style
Numbers
Arcade

























Shadow Force is easily one of the most ambitious brawlers ever made. Not only does it have an unheard-of six-button setup with plenty of techniques, but you can also possess any enemy giving you access to even more attacks. Of course, its replayability is extremely high. The presentation does the gameplay justice.