About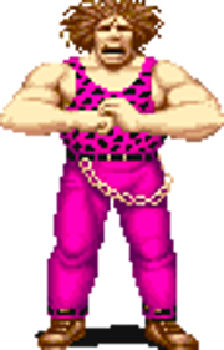 Gaia Crusaders is a late-generation supernatural post-apocalyptic brawler from Noise Factory. Its innovative magic system assigns elements to characters that power up matching spells, and its freeform combat allows for dynamic combos. It also lets you play as defeated bosses.
Marquee
Story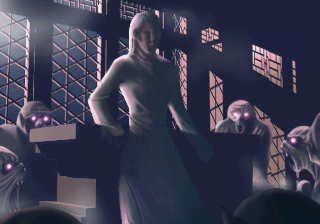 20XX PEACEFUL EARTH CONQUERED BY EVIL SATAN HEIR OF LOST KINGDOM,ALL NATURE EVILIZED BY DARK POWER...
WARS START EVERY WHERE AND THE WORLD IS AT THE EDGE OF DESTRUCTION
NOTHING CAN SAVE THE WORLD ONLY THE POWER FROM THE TEAR OF GAIA CAN MAKE IT,BUT IT WAS BROKEN IN TO 7 PIECES AND CAPTURED BY .. ... ?
GUARDIAN OF THE TEAR OF GAIA CHOSE 5 GREAT WARRIORS TO FIND THE TEAR AND FIGHT FOR THE WORLD,THE FATE OF THE LAST WARRIOR WILL BE.. ... .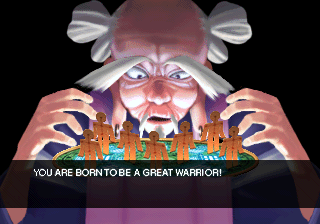 YOU ARE BORN TO BE A GREAT WARRIOR! LET'S FIGHT FOR YOUR DESTINY...DEAR OR ALIVE...YOUR CHOICE!!!
Trivia

Gaia Crusaders freeform punch-kick combo system would later be used by Gekido Advance on the GBA.

Thunder Heroes is a bootleg sprite-swap of this game that's missing a lot of features and stages.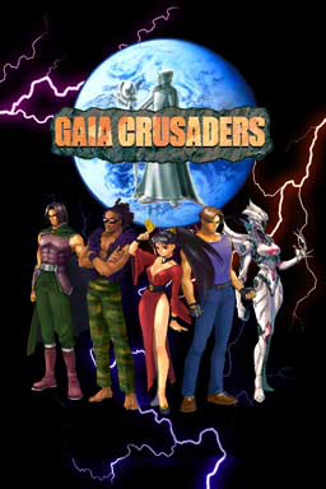 Release Info

Jan '99
Game
Combat
Style
Post-apocalyptic supernatural
Numbers
Arcade

























Something about this game feels off to me. The combat is too light on impact, the animations are a bit stilted, and the music lacks punch. The biggest thing that soured me on the experience is the complete lack of grabs in favor of less satisfying magic and projectile stuff. It's not a bad game by any means but it seems to be lacking that special spark.