About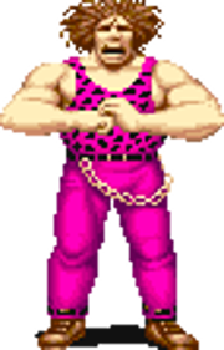 Armored Warriors is a unique mech-based late-generation brawler from Capcom. Its refined combat engine features large movesets, ammo-based projectiles, and manic explosion-filled action. Its groundbreaking weapon system allows you to equip parts on your mech, changing your attacks permanently.
Marquee
Story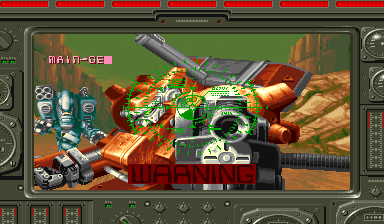 In the year 2281, the United Earth Government and the Principalities of Raia concluded a cease fire agreement ending a war that lasted for half a century.
One year has passed since that agreement... The 18th scouting party reported that the Raian capital "Melkide" has been captured by an army of unknown origin.
The United Earth Government decided to dispatch an army to Raia to retake the capital and rescue the citizens.
However, the true purpose of this operation was to bring Raia under Earth's control, once the mysterious army was eliminated.
This fact was never made public...
Trivia

The mechs featured in Armored Warriors would later be featured in Capcom's arcade fighter, Cyberbots: Full Metal Madness.

Armored Warriors is the only brawler with a permanent projectile that requires ammo pickups to replenish.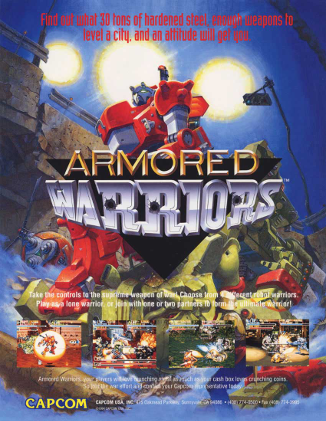 Release Info

Oct '94

Oct '94

Oct '94
Game
Combat
Invincibility + Knockdown
Style
Numbers
Arcade

























Armored Warriors is dope. It has all the qualities you'd expect from a late-generation Capcom brawler: excellent presentation, refined combat with dynamic combos, and an interesting gimmick. It's also the only mech brawler in existence, so it gets points for originality. However, it can get extremely hectic at times, especially with three players.