About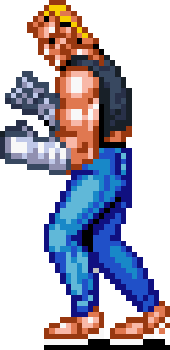 Super Double Dragon is the one and only DD game released for the SNES. It deepens the combat of its predecessors by adding a block move that becomes a grab when executed successfully as well as a charged energy bar that enables advanced techniques. It's a two-player game, and the only Double Dragon where Billy and Jimmy aren't color-swaps of one another. Unfortunately, it was rushed to release so it's a little rough around the edges.
Marquee
Story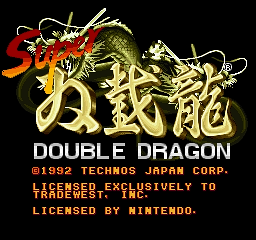 Trivia

This game originally had a story but it was cut because it was rushed out. In this version, Miriam is supposed to be a cop.

The Japanese version is very slightly different. Weapons do less damage and you can now catch boomerangs when they return.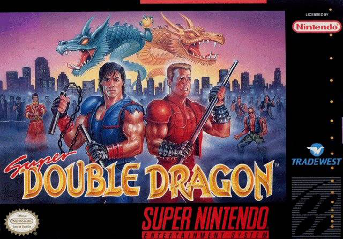 Release Info

Oct '92

Oct '92
Game
Combat
Punch, Kick, Jump, Block, Charge
Style
Numbers

























Despite feeling unfinished, sporting horrible enemy variety, and featuring lackluster presentation, I actually really enjoyed Super Double Dragon because of the unique, technical combat. It's great how blocking leads to a unique grab stance. It's a shame to think how great this game could have been if it weren't rushed.