About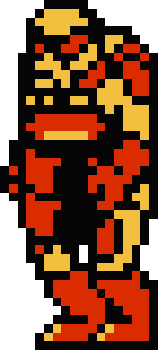 Toxic Crusaders is a single-player beat 'em up from Bandai that's based off of the cartoon show that's based off of the Troma film of the same name. You play as the titular Toxic Crusader as he literally mops up the town. Its gameplay is fairly standard although very difficult.
Marquee
Story

Island City is the home of the evil alien Dr. Killemoff

Across the river is Tromaville -- home of the Toxic Crusader

The Tromaville dump: Toxie has invited everyone for dinner

"Yvonne should be here already. Where are the Crusaders?Quot;

Toxie's mom arrives upset - "Toxie my son! Yvonne is missing!!"

Killemoff appears!!: "You toxic trash! I have captured Yvonne

...and the rest of the Toxic Crusaders! Find em if you can!"
Trivia

Toxic Crusader was originally an intense gross-out horror-comedy from B-movie studio Troma. It eventually became a kid's cartoon show and then this game was based off of that.

This is the only brawler that starts you off with an equipped weapon that's lost after being hit.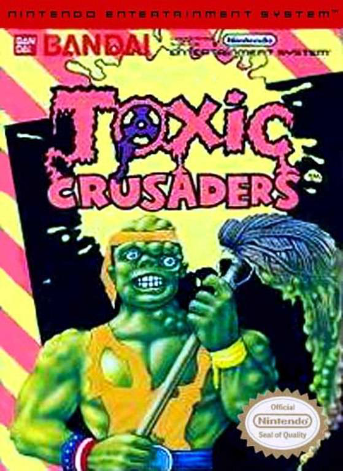 Release Info

Apr '92
Game
Combat
Style
Numbers

























Toxic Crusaders is surprisingly solid considering it's based off of a garbage man. Its mop upgrade system is unique and gives a great incentive not to get hit. The graphics and music are legitimately good and the challenge is immense. Once you figure out that barrels have powerups, it's more manageable.