About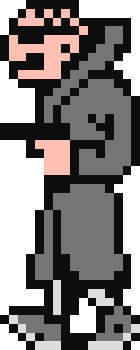 Raid 2020 is a unique unlicensed projectile-based brawler from Color Dreams. It's very similar to NARC. It's notable for its unwieldy controls, alternate gameplay modes, and repetitive music.
Marquee
Story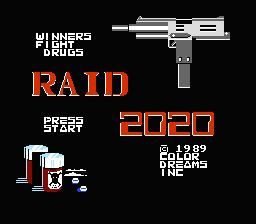 Trivia

This is an unlicensed game from Color Dreams, a small company based in California that made about 20 games for the NES without Nintendo's approval.

Like other Color Dreams carts, this game has a strange shape and is a shade of bluish-green.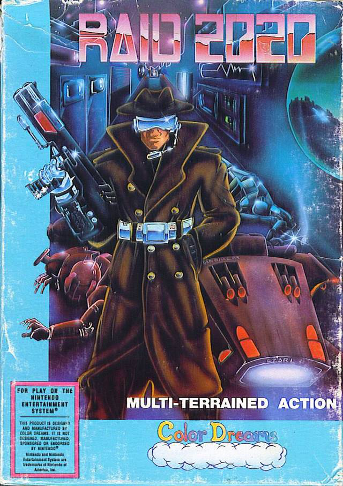 Release Info

Jan '89
Game
Combat
Style
Numbers

























Raid 2020 is a joke. It's beyond archaic and amateur. The strange, stilted combat, poor enemy design, emphasis on dodging mines, and of course the abysmal presentation all combine to make this one of the worst brawlers of all time. Thankfully, it's extremely short (which is only good because the game is so bad.)