About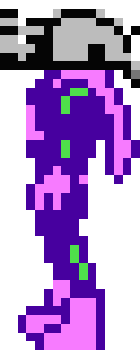 Defenders of Dynatron City is a strange experimental brawler from Lucas Arts. It features six distinct characters that can be switched out at will and open-ended, branching stages that emphasize exploration and stage-based goals as well as combat.
Marquee
Story

TOOLBOX
Crushes anything with his hammer head and his mighty-spring-jump

JET HEADSTRONG
Fires his rocket-head on the ground and in the air

BUZZSAW GIRL
Awesome throwing blades and a deadly buzzsaw backflip

RADIUM DOG
Fearsome atomic powered bite as he trots or dogpaddles through the streets of Dynatron City

MONKEY KID
Super simian with banana bombs
MS. MEGAWATT
Mighty electric powers to blast lightning bolts from her fingertip and runs at supersonic speed
Trivia

The designer of this game was a co-designer on Lucas Arts' Maniac Mansion on the NES, thus the exploration elements.

There was a cartoon show planned that featured the voices of Whoopi Goldberg, Tim Curry, and Christopher Walken, but only one episode was made.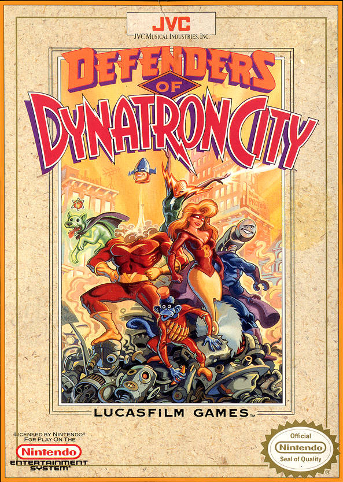 Release Info

Aug '92
Game
Combat
Style
Numbers

























Defenders of Dynatron City has a lot of cool ideas. It has objective-based gameplay in an open world and unique characters that can be switched out at will, which sound awesome, but it's an awful game across the board. The gameplay is sloppy and dissatisfying, the graphics are archaic, and the music is grating. Good idea, poor execution.