About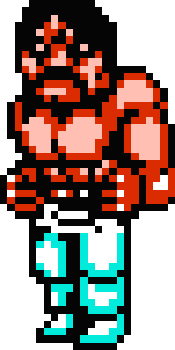 Double Dragon II: The Revenge is a port of the arcade version with very few similarities. It's a completely re-designed game that features new moves, enemies, stages, cutscenes, and a unique soundtrack that's at least on par with its predecessor. It also has 2-player simultaneous co-op gameplay and three difficulty settings.
Marquee
Story
In 19XX....
Violence ruled the streets of New York City after the nuclear war. Even with the crime syndicates growing bigger every year, two young men were brave enough to challenge them. While their names were Billy and Jimmy Lee...
...people called them The Double Dragons!
And yet, The Dragons had one terrible enemy. To fight against him was the destiny and fate of The Double Dragons.
One day, Shadow Warriors attacked the city and Billy's girlfriend, Marian, was killed.





The Double Dragons swore to avenge her death!
Trivia

This version of Double Dragon II was so successful that the PC Engine port was based on this version rather than the original arcade game.

Double Dragon Neon uses the character sprites from this game on the stage select screen.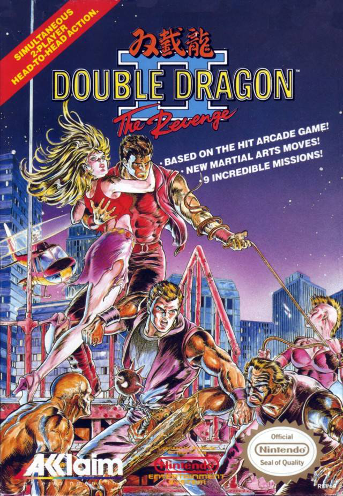 Release Info

Jan '90

Dec '89
Game
Combat
Style
Numbers

























Double Dragon II on the NES makes up for how lazy the arcade version was. Its all-new combat system has tons of grab-attacks which make the hair-pull technique funner than ever to use. It also emphasizes the whirlwind kick which is tricky but satisfying. Its graphics, sound, and stage design are some of the highest quality on the system.