About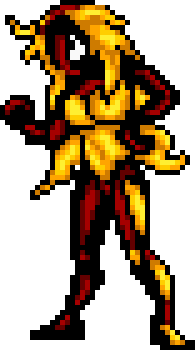 Spider-Man and Venom: Separation Anxiety is the sequel to Maximum Carnage featuring new stages, bosses, and two-player co-op gameplay. Besides that it's extremely similar to the first game but lacks the Green Jelly soundtrack.
Marquee
Story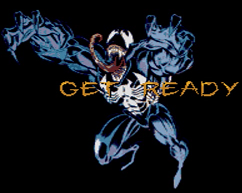 The mysterious life foundation captured the lethal protector called Venom, and removed five symbiote spawn from him. But before these new symbiotes could destroy their 'parent', Venom escaped. Now he is forced to seek out his old foe Spider-Man, and forge an uneasy allieance with the wall-crawler to stop these symbiotes and cure his...
SEPARATION ANXIETY
Trivia

Despite the title, this game actually follows the storyline of Venom - Lethal Predator more closely than the Separation Anxiety arc.

Unlike the first game, this game is a normal black Genesis cartridge.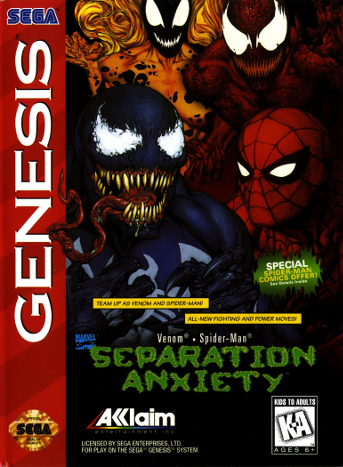 Release Info

Jun '95
Game
Combat
Style
Numbers

























This is one of those sequels that somehow seems like it was made before the original. Everything took a step back here and they recycled the lame enemies from the original. Worst of all, the cool grungey soundtrack of Maximum Carnage has been replaced by soulless generic techno. It is two-player, though.