About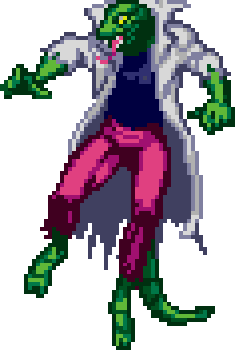 Spider-Man: The Video Game is a hybrid brawler/action-platformer starring Spider-Man, Black Cat, Sub-Mariner, and Hawkeye. It's the only licensed brawler released for arcades by Sega.
Marquee
Story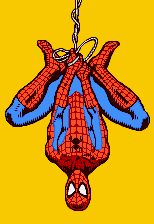 SPIDER-MAN - Bitten by a radioactive spider, Spider-Man has the proportionate strength and agility of an arachnid.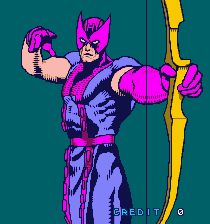 HAWKEYE - Equipped with a custom-made bow, Hawkeye is an expert archer and an extraordinary marksman.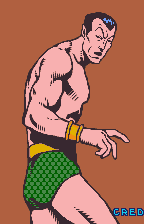 SUB-MARINER - Possessing the attributes of the Homo mermanus species, Namor is amphibious and endowed with superhuman strength.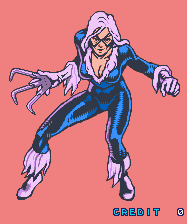 BLACK CAT - A former cat burglar turned crimefighter, the Black Cat is an Olympic-level athlete with a black belt in karate and judo.
Trivia

This is Sega's only licensed brawler. It's also their first four-player brawler.

Villains featured in this game include Kingpin, Venom, Doctor Octopus, Electro, Lizard, Scorpion, Sandman, Green Goblin, Hobgoblin, and finally Doctor Doom.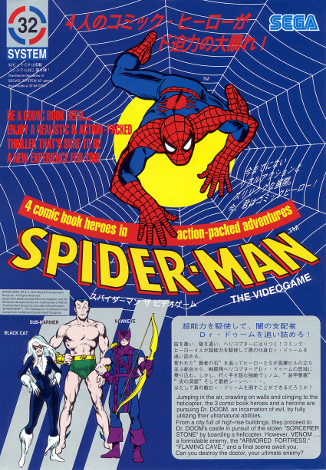 Release Info
Game
Combat
Style
Numbers
Arcade

























Spider-Man is like a lame Konami game from Sega. Sure, it's a licensed brawler with good graphics and simple gameplay. But Spider-Man's combat is flat, stiff, and boring whereas Konami games are usually exciting despite the simplicity. The action-platformer stages are interesting but not really what I'm looking for in a brawler, especially for arcade.