About

Final Fight One is a port of Capcom's timeless arcade classic to the GBA. Although it features the same graphics as the SNES port, it restores Guy and the missing industrial stage as well as adding system-link co-op gameplay. It also features tons of onscreen enemies, remixed enemy waves, alternate costumes for Cody and Guy, and boss cutscenes.
Marquee
Story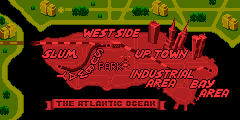 Metro City, a well known Crime Capital, has been ruled by violence and death for many years.
A fact which the newly-elected mayor and former Street Fighter, Mike Haggar, plans to change.
At the center of the problem is the huge gang known as Mad Gear. Mad Gear controls all of the major criminal activity in the city.
When they learned of Haggar's plans, they took immediate action to bring this new mayor under their control.
Sometime in the 1990's...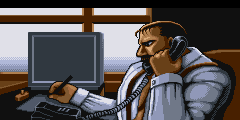 Hello, Mike Haggar here.
Hee hee hee, Mr. Haggar. So pleased to make your acquaintance. I believe you know who I am.
Don't hang up! We have a little business proposition for you... Your daughter for your cooperation.
And we'll throw in the regular monthly bonus to your salary we offered before.
What?! What's happened to Jessica? Who is this?!
Not so fast, Mike. Turn on your TV.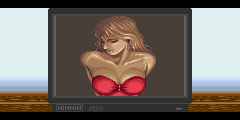 You fiend! What have you done to her?
Nothing yet... but we will if you don't cooperate. Listen to reason.
Why make your job difficult?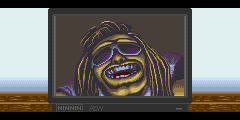 Just let us do as we please like the mayor before you did.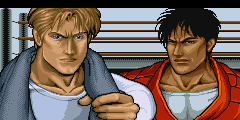 What?! Jessica was kidnapped?! The Mad Gears must pay!
Trivia

Despite restoring so much content from the original Final Fight, Poison and Roxy are still censored as Sid and Billy. Also, the music for the Industrial Stage is missing.

This game has a few powerups introduced in Final Fight Guy: one that gives a 1-Up and one that grants brief invincibility.
Release Info

Sep '01

May '01
Game
Combat
Style
Numbers

























Final Fight ONE is the best port of Capcom's legendary brawler. It's basically what the SNES version should have been: all three characters, all six stages, and difficulty that occasionally exceeds the original. Of course, it has the SNES version's graphics, although the music's been re-worked and improved. Having a portable version of FF is priceless.