About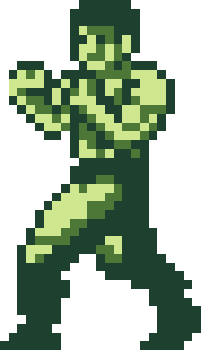 Double Dragon III: The Arcade game is the final release in the Double Dragon Game Boy trilogy. Unlike the first two games, this one is based off the Arcade version instead of the NES one. It's combat is brutally difficult, but you can buy extra health, lives, damage, and attacks from shops in each stage. It also has two player support.
Marquee
Story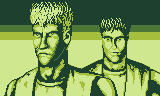 BILLY AND JIMMY WENT ON A JOURNEY TO COMPLETE THEIR MARTIAL ARTS. ON THEIR RETURN HOME TWO YEARS LATER, THEY MET A FORTUNE TELLER.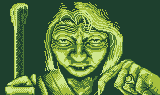 FIND THE THREE ROSETTA STONES, THIS WILL TAKE YOU TO EGYPT. THERE YOU WILL FIND THE WORLD'S STRONGEST ENEMY. BUT BEWARE, NO ONE HAS COME BACK ALIVE.
Trivia

Like every other version of Double Dragon III other than the NES one, this game was not developed by Technos, which explains why it's horrible.

Although the combat may seem extremely broken, it's actually beatable. Strangely, you can only hit enemies when you're vertically above them. Keeping this in mind and using shops, this game is beatable although still super hard.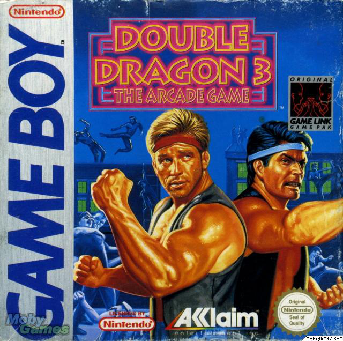 Release Info

Aug '92
Game
Combat
Style
Numbers

























Double Dragon 3 is barely playable. Basically, you can only hit enemies when you're vertically above them. This is an oddity not seen in any other brawler. Even when abusing that, the gameplay is still extremely sloppy yet brutal. The enemy variety is nearly non-existent. Thankfully, bosses are somewhat manageable. The graphics and music are not great.